WB raises Vietnam GDP forecast to 7.5%
Tue, August 9, 2022 | 10:14 am GTM+7
The World Bank has revised up Vietnam's GDP prediction to 7.5% for this year, much higher than the forecast of 5.8% in early June as "economic activity continues to normalize."
In April, the bank put its projection at 5.3%, and 4% in the worst-case scenario.
Growth drivers are expected to pivot from external to domestic demand, and from manufacturing to services.
"The recovery of services - so far, a laggard- is expected to pick up as consumers satisfy pent-up demand and foreign tourist arrivals rebound. In contrast, industrial production is expected to moderate as external demand weakens," it said in a report named "Educate to grow" released Monday.
Vietnam's economic expansion next year is estimated at 6.7%.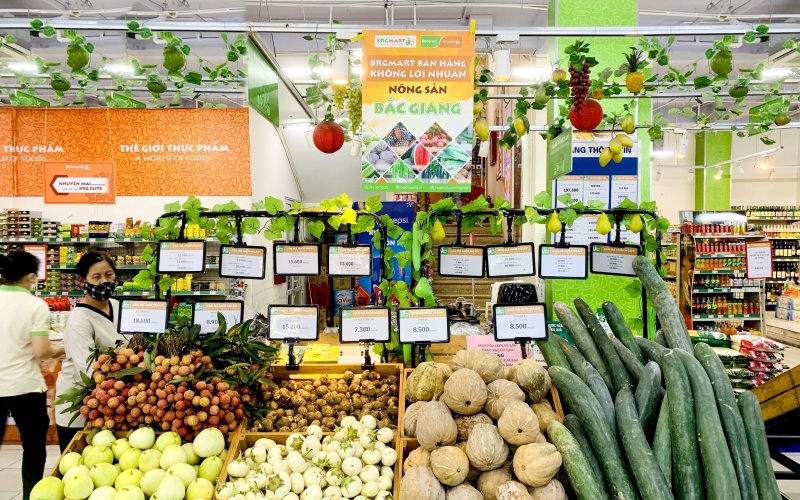 The World Bank's latest forecast is the most optimistic among leading international institutions. The Asian Development Bank (ADB) maintainted its prediction for Vietnam's GDP growth this year at 6.5% in a report released on July 21, while revising down its forecast for developing Asia and the Pacific to 4.6% from 5.2% in April.
In the same month, Standard Chartered, HSBC, and IMF put their forecast at 6.7%, 6.9%, and 6%, respectively.
Vietnam aimed to achieve economic expansion of 7% this year, higher than the previously-set target of 6-6.5%, Minister of Planning and Investment Nguyen Chi Dung told a government meeting in early July.
The WB, however, noted that despite strong growth, the economy will not return to full potential in 2022.
The Vietnamese economy has rebounded swiftly, expanding by 5.2% in Q4/2021, 5.1% in Q1/2022, and 7.7% in Q2/2022.
While swift, the recovery remains both "incomplete and uneven", with aggregate output still 3.8% below pre-Covid trends and the services sector activity still recovering at an even slower rate, 5.7% below pre-Covid trends, according to the bank.
In the short run, the focus should be on full utilization of the Economic Recovery Support Program with a strong push on project implementation, it recommended. The program envisages increased investment in digital and physical infrastructure which would help bolster domestic demand recovery in the near-term while also boosting Vietnam's long-term potential growth.
"In addition, expanding targeted social safety nets would not only help buffer the effects of the fuel price shock and rising inflation on poor and vulnerable households but cushion impacts on private consumption more effectively than the current untargeted cuts in the environmental protection tax and proposed cuts of value added tax (VAT) and import taxes. Heightened inflation risks call for agile monetary policies."
Inflation is projected to accelerate to 3.8 percent in 2022 due to higher prices of energy, and rise further to 4 percent in 2023, before subsiding to 3.3 percent in 2024.
The State Bank of Vietnam put the country's inflation target at below 4%.
This baseline forecast is subject to significant global uncertainties with downside risks to growth, the WB added. These include the emergence and spread of new Covid-19 variants, persistent global inflationary pressures, and heightened geopolitical tensions and conflicts.
Amidst such global economic uncertainty, the recently-released EuroCham business climate index, which reflects European business confidence in Vietnam's investment environment, dropped slightly in the second quarter of the year.
The index (BCI) declined 4.4 points over the first quarter to 68.8 points.
In contrast with earlier in the year, compounding factors such as the continuing war in Ukraine, commodity price spikes, and the ripple effect of China's zero-Covid policy have dampened expectations among Vietnam's European business community, the European Chamber of Commerce in Vietnam (EuroCham) said in a press release.
Although the BCI has fallen, it remains 7.6 points higher than in the fourth quarter of 2021, when it measured 61.0 points.