Workers' housing key to FDI attraction: corporate heads
Thu, August 11, 2022 | 7:00 am GTM+7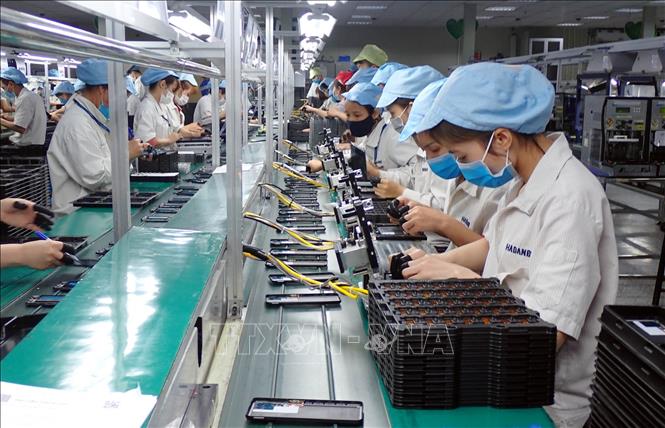 One of the factors that can unleash a new wave of foreign direct investment in Vietnam is meeting the demand for workers' housing, corporate leaders say.
Ho Chi Minh City has 17 export processing zones and industrial parks with 653 domestic and 409 FDI enterprises. Of their total workforce, migrant workers number about 185,250 people or 65%, according to the Ho Chi Minh City Real Estate Association (HoREA).
"Foreign companies in industrial parks are very interested in finding a residential place for their workers because they think it is one of the basic steps for improving labor quality," said Nguyen Thao Nhi, general director of Thanh Binh Phu My JSC, investor of the Phu My 3 Specialized Industrial Park in Ba Ria-Vung Tau province.
"U.S. and Japanese companies in Phu My 3 are interested and even ready to join us in building housing for workers inside the industrial park," Nhi told The Investor.
Currently, Phu My 3 is building worker accommodation and has received orders from foreign companies in the industrial park. It is estimated that, after completion, about 10,000 workers in Phu My 3 Industrial Park will not have to worry about accommodation.
Vinhomes chairman Pham Thieu Hoa said the procedures for approving projects to develop social housing and housing for low-income people can take up more than 600 days.
Hoa proposed that businesses are allowed to sponsor or participate in the planning to speed up the process and the government devises a mechanism to appoint investors according to set criteria, instead of doing it with a bidding process.
"I propose to shorten the administrative process down to between 90 and 120 days," he said.
Tran Duc Vinh, general director of the Tran Anh Long An Group, said his company and many others were willing to develop social housing and housing for low-income people. "However, procedures are really an obstacle," he stressed.
Tran Anh currently owns a large land bank in Long An province, southern Vietnam.
"We really want to build. The profit in the social housing segment is only about 10-15% compared to commercial projects. However, the procedure is very cumbersome. It is true that there is land rent exemption, but projects have to be auctioned," Vinh said.
There are a number of land funds in HCMC and other provinces and cities like Dong Nai, Long An, Can Tho, Ba Ria Vung Tau, Binh Duong, Binh Thuan, Khanh Hoa and Danang that are suitable for social housing projects, according to Bui Xuan Huy, chairman of leading property developer Novaland.
Novaland proposed that local management agencies quickly determine land funds managed by the state for such projects.
According to the Ministry of Construction, Vietnam has completed 301 social housing projects in urban areas with 155,800 apartments. There are 401 ongoing projects with 454,360 apartments in the same segment.
Sun Group, another leading developer, proposed earlier this month that organisations, including enterprises, be allowed to purchase social houses to lease or sell to their low-income employees at preferential prices.
Group chairman Dang Minh Truong presented the firm's proposal at a conference on social housing for factory workers and low-income people.
Social housing refers to housing developments carried out with support from the state budget aimed at helping low-income people including workers and other beneficiaries of social welfare policies.
Most recently, Vingroup, the biggest private conglomerate in the country, in late July began building two social housing projects in the central provinces of Thanh Hoa and Quang Tri.
The projects, part of the company's Happy Home social housing project, cover over 40,000 square meters and will have about 3,500 apartments.
Unleashing a new investment wave is the theme of the "Vietnam Industrial Park Forum 2022" organized Thursday, August 11 by The Investor in Ho Chi Minh City.

With support from the Ministry of Planning and Investment (MPI) and participation of city and provincial leaders nationwide, the event expects to deliver an updated picture of investments in industrial real estate development across the country as Vietnam emerges as a new global manufacturing base.