85-year-old woman, children awarded $214,000 compensation for wrongful murder conviction
Mon, August 22, 2022 | 9:23 pm GTM+7
Nguyen Thi May, 85, and her children in Cao Bang province have been awarded VND5 billion ($213,600) in compensation 30 years after they were falsely convicted for murder.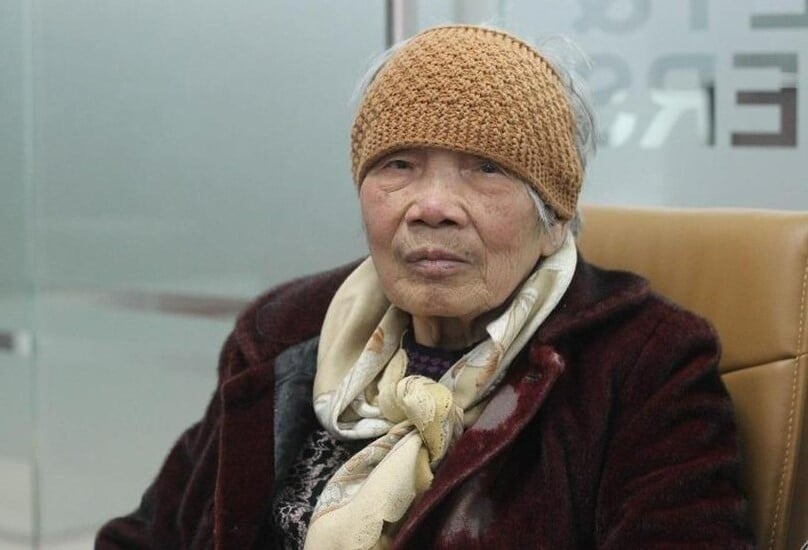 The compensation will be paid by the Procuracy of Military Region 1, which will also make a public apology.
The provincial People's Court in northern Vietnam issued a decision last Friday recognizing an agreement between May's family and the procuracy.
May will receive VND1.5 billion ($64,000) in compensation; while Tran Thi Nga, 58, and Tran Ngoc Hung, 53, will get is VND1.5 billion and VND2 billion, respectively.
The procuracy has committed to make payment as soon as it secures funding and publish an apology and correction notice in five publications based in Cao Bang province.
On the evening of February 7, 1988, Lieutenant Le Danh Tan of the provincial Military Command, on the way home on vacation, stayed at May's house overnight. At 4 a.m. the next day, he fell into a pit and died.
In March 1988, the Military Procuracy of Cao Bang province (now the Procuracy of Military Region 1) prosecuted Tran Ngoc Hung on charges of murder. Two months later, May and her daughter, Tran Thi Nga, were arrested on the same charges.
In March 1991, the procuracy suspended the case saying there was no conclusive evidence to prove the trio's criminal acts. They were later released.
Since then, the three repeatedly petitioned various agencies for help, but to their vain.
In October 2021, the family sued the Procuracy of Military Region 1, asking the Cao Bang People's Court to order the agency to publicly apologize and compensate for the suffering caused.
May initially asked for compensation of VND15 billion ($641,000), but after protracted negotiations, the amount of VND5 billion was agreed to.
In a similar case, Binh Thuan's Police and People's Procuracy on June 17 publicly apologized to the family of deceased Vo Te, who was unjustly imprisoned 42 years ago for murder.
Following the public apology, the police and people's procuracy will work with Vo Ngoc, Te's son, to reach an adequate compensation agreement.
In 1998, Huynh Van Nen of Binh Thuan province was falsely imprisoned for life. He was the first and only person in Vietnam's judicial history to be wrongfully charged with two murders.
He was released 17 years later and received a public apology from the People's Court of Binh Thuan after they found the real murderer. Nen was finally compensated with VND10 billion ($430,000).