Cambodia casino manager arrested after 42 Vietnamese staff escape
Mon, August 22, 2022 | 2:39 pm GTM+7
Cambodian authorities have arrested the Chinese manager of a casino along the Cambodia-Vietnam border from which 42 Vietnamese people escaped last week.
General Keo Vannthan, Cambodia's Immigration Department spokesperson, said he had led a team to the casino in Chrey Thom commune, Koh Thom district, Kandal province and detained the manager for questioning, Khmer Times reported Monday.
The Cambodian newspaper quoted the general as saying that the casino manager, a Chinese national, had admitted to forcing the Vietnamese staff to work against their will but claimed the escapees owed the company money.
Cambodian Minister of Interior Sar Kheng told press on Friday, one day after the incident, that those who escaped were illegally employed by the casino and had fled as they did not receive their promised salaries.
"They were promised high salaries but didn't get what they wanted… They crossed the border because they couldn't reach an agreement (with their employer)," Khmer Times quoted the minister as mentioning.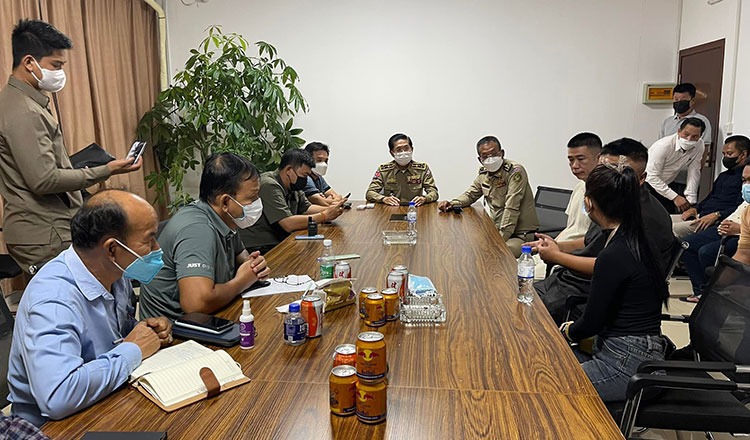 According to Cambodian media, about 50 Vietnamese workers rushed out of the casino, swimming across the river that marks the border between the two countries. Eleven were caught while one drowned.
On Thursday, authorities in An Giang recorded 40 survivors in the Vietnamese province from the fleeing group. The body of the drowned person was found later and identified as a 16-year-old boy, An Giang Police Department Director Dinh Van Noi said Saturday.
Vietnam's Ministry of Foreign Affairs has asked Cambodian authorities to help investigate the case.
Kandal Governor Kong Sophoan said Sunday that Cambodia's National Police are probing the extent of the "crime" before deciding the next step, Khmer Times reported.