Brokerage firm SSI back as industry leader in charter capital
Wed, August 10, 2022 | 1:28 pm GTM+7
Leading Vietnamese brokerage firm SSI has returned to the top of the securities industry in terms of charter capital at VND14,911 billion ($638 million) after completion of a stock offering.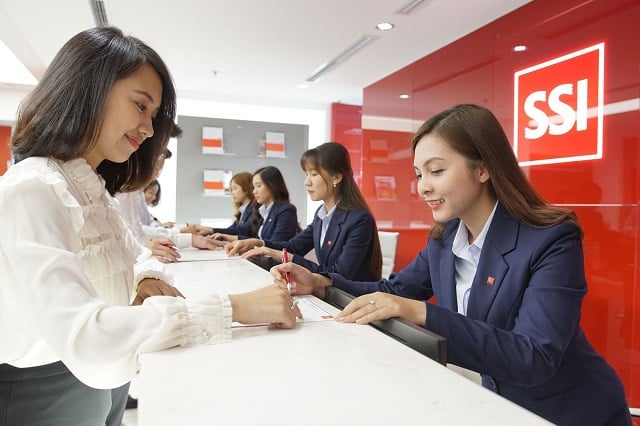 The company has completed the distribution of more than 496 million shares, equivalent to 100% of the offered shares, earning VND7,445 billion ($318.4 million).
SSI is followed by VNDirect Securities and VPBank Securities with charter capital of more than VND12,100 billion ($517.4 million) and VND8,900 billion, respectively.
Before SSI's latest offering, VNDirect Securities led the field with VND12,178 billion.
The SSI's latest capital increase will allow it to improve the capacity of underwriting, investment and margin lending. Other than margin lending, the new funds will be used to invest in bonds and certificates of deposit, the firm said.
Other securities firms are also in the process of increasing their charter capital.
However, the less positive market movements are causing investors to limit the use of financial leverage - a factor governed by the capital size.
In the second quarter of 2022, SSI's consolidated revenue and after-tax profit reached VND1,629 billion ($69.66 million) and VND421 billion ($18 million) respectively, down 7% and 28% year-on-year.
In the first half of this year, the company recorded an 11% year-on-year growth in both consolidated revenue and after-tax profit of VND3,636.6 billion ($155.5 million) and VND1,127.4 billion ($48.21 million), respectively.
On the Ho Chi Minh Stock Exchange, the SSI shares price hit VND24,550 ($1.05) apiece at the close of the morning session Wednesday.