Dollar posts another record high as central rate keeps rising
Thu, September 22, 2022 | 2:59 pm GTM+7
The U.S. dollar at commercial banks has reached another all-time high against the Vietnamese dong after Vietnam increased its central rate to VND23,316 on Thursday.
The central rate has climbed by VND15 against Wednesday, a 0.7% increase against the beginning of the year.
The increase followed another benchmark interest rate hike of 0.75 percentage points by the U.S. Federal Reserve.
Within a regulated band of 3%, commercial banks can set their exchange rates at between VND22,616 and VND24,015 per U.S. dollar.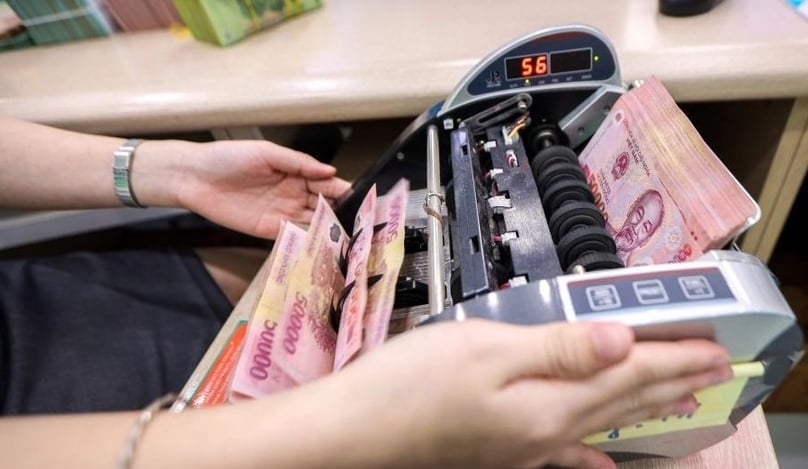 Vietcombank set the buying and selling rates at VND23,535 and VND23,845 on Thursday, respectively. The rate at this "Big 4" bank has gone up by VND920 from the beginning of this year, or 4%.
VietinBank, another "Big 4", traded the dollar at the buying and selling rates of VND23,552 and VND23,852, up by VND77 and down by VND63 respectively against Wednesday.
Sacombank applied the rates at VND23,580 and VND23,960 respectively, both up by VND10 after one day.
On the free market, the U.S. dollar is traded at between VND24,060-VND24,130 on Thursday morning, the same level as Wednesday.
The country's foreign currency reserve has gone down to $89 billion after the State Bank sold $21 billion to date this year, ACB Securities said in a report released late last week.
Vietnam controlled depreciation of the Vietnamese dong against the greenback to less than 3% in the first seven months of the year, but the depreciation has strengthened since mid-August.
Over the past eight months, the central bank has deployed several measures to stabilize the monetary market and interest rates to avoid getting caught up in the spiral of devaluation of local currencies that has affected many other countries, and to keep the dong stable, according to Deputy Governor Pham Thanh Ha.