Equinor discusses hydrogen, offshore wind with Petrovietnam
Sat, August 20, 2022 | 6:17 pm GTM+7
Norway's largest energy group Equinor is keen on cooperating with state-run Petrovietnam in developing offshore wind and clean energy projects in the renewables-thirsty country.
Anita Holgersen, Equinor country representative for Vietnam, told Petrovietnam general director Le Manh Hung at a meeting in Hanoi Thursday that the two sides could soon co-work out specific steps in developing offshore wind farms, and producing hydrogen, ammonia, as well as capturing and storing carbon.
Hung proposed Equinor work with Petrovietnam subsidiaries and affiliates like PTSC and Vietsovpetro on such projects in Vietnam and elsewhere.
He said the pair would cooperate with the Vietnamese government, ministries, and potential cities and provinces to build a roadmap for the construction of offshore wind projects, as well as hydrogen and ammonia production.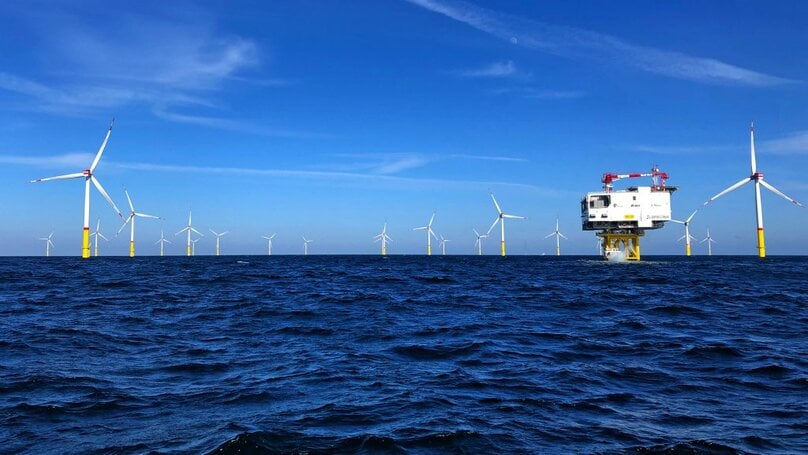 Equinor established its representative office in Hanoi this May, seeking to partner with Petrovietnam to develop wind power projects across the country. The move marked "an important milestone" in the Norway-Vietnam business cooperation portfolio, the Norwegian Embassy in Hanoi stated.
Vietnam is one of the world's fastest-growing economies and power markets, Equinor's senior vice president, Jens Olaf Okland, commented on the office establishment.
"With its long coastline and favorable wind conditions, the country has among the best wind resources in Asia and a strong desire to develop an offshore wind market. We believe Vietnam has high potential to become an interesting growth market for offshore wind," he said.
With over 3,000 kilometers of coastline, Vietnam has an abundant offshore wind resource and is an emerging market for offshore wind. According to the World Bank, offshore wind has the potential to supply 12% of Vietnam's electricity by 2035.
The country aims to achieve its carbon neutrality goal by 2050 by promoting renewable and clean energy while discouraging coal-fired production.