Singapore likely to buy Vietnam wind power by 2035
Mon, August 15, 2022 | 2:34 pm GTM+7
Singapore expects to import offshore wind power from Vietnam by 2035 should grid connectivity allow, according to state utility Vietnam Electricity (EVN).
During his working trip to Hanoi late last week, Singapore's Manpower Minister cum Second Minister for Trade and Industry Tan See Leng met with EVN executives to discuss energy cooperation. Both sides expect Singapore's import of Vietnamese energy to proceed no later than 2035.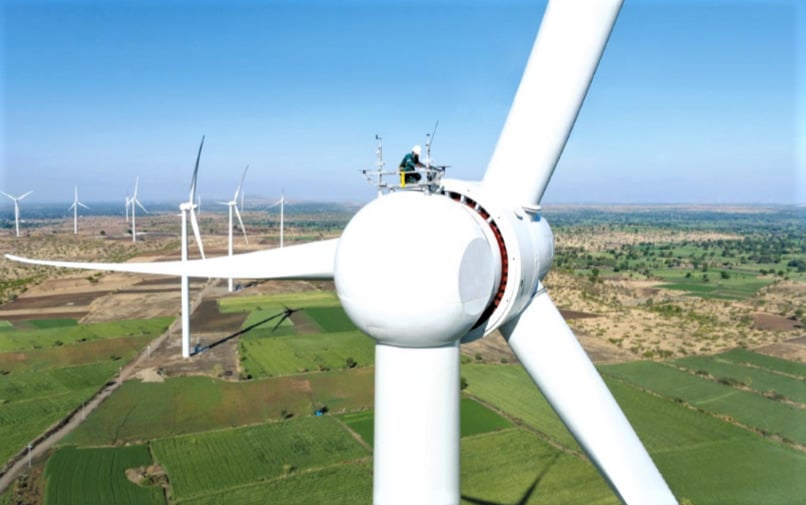 At the meeting, the Singapore minister said the Vietnamese government set a carbon neutrality goal for 2050, the same as his government. How to connect the two countries' electricity grids was also discussed.
Singapore has set up a working group to cooperate with Vietnamese officials to accomplish the task. Tan said his government would continue to support the process, seek to clear any obstacles, and back pilot projects.
EVN chairman Duong Quang Thanh said the state-run utility group has assigned its subsidiary Electricity Consulting Construction JSC 2 to work with Singapore's Sembcorp Industries to study the feasibility of connecting the two countries' grids.
He added EVN was also cooperating with Sembcorp in renewable energy development, smart electricity grids, and human resource development.
With Vietnam seeking to achieve its net-zero goal by 2050 as one of the world's fastest expanding economies, it has become a hot renewable market in Southeast Asia. Both domestic and foreign developers have been ramping up investments in the renewable power-thirsty market, where coal-fired electricity is discouraged.
Sembcorp Industries, an energy and urban development major, is also looking to expand its renewable energy presence in Vietnam in cooperation with state-run Petrovietnam.