Hai Duong Party chief faces disciplinary action
Fri, September 16, 2022 | 9:08 pm GTM+7
Pham Xuan Thang, Secretary of Hai Duong province's Party Committee, was removed Friday from all Party positions for work violations.
The Politburo, premier decision-making body of the Party, also proposed that the Central Party Committee takes disciplinary action against Thang.
Thang is also a Central Party Committee member and chairman of Hai Duong People's Council, the northern province's legislative body.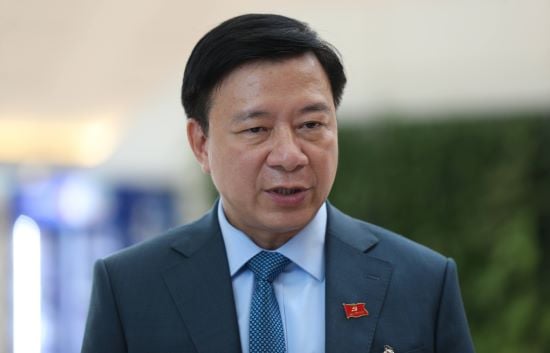 The Central Party Committee's Secretariat also decided to reprimand Trieu The Hung, Deputy Secretary of the Hai Duong Party Committee and Chairman of the province; and Luong Van Cau, former deputy chief of the Party Committee and former chairman of the province.
The Politburo and Secretariat concluded that in its 2020-2025 term, Hai Duong's Party leadership had violated the principle of democratic centralism and working regulations, lacked responsibility in leadership and direction, and promulgated many documents with content contrary to the Party's regulations and the State's laws.
They also did not carry out their inspection and supervision functions properly and failed to promptly detect violations and shortcomings of many Party organizations and Party members in leading, directing and organizing Covid-19 prevention and fighting activities.
Thang had violated the principle of democratic centralism, the Party's regulations, the State's laws, working regulations, rules on Party members' code of conduct and lacked responsibility as leader, the Politburo and Secretariat concluded.
His violations had resulted in many Party organizations and Party members breaching the Party's regulations and the State's laws, they added.
The leading Party agencies said the violations and shortcomings of Pham Xuan Thang had caused very serious consequences including big losses to the State coffers, people and the society, particularly in relation to the corruption scandal at the provincial Center for Disease Control (CDC). They generated negative public feelings and reduced the prestige of the provincial Party leadership, local administration and Thang, personally.