Hydrogen fuel in Vietnam: status and opportunity
By
Tony Foster, Emily Taylor
Fri, June 3, 2022 | 12:46 pm GTM+7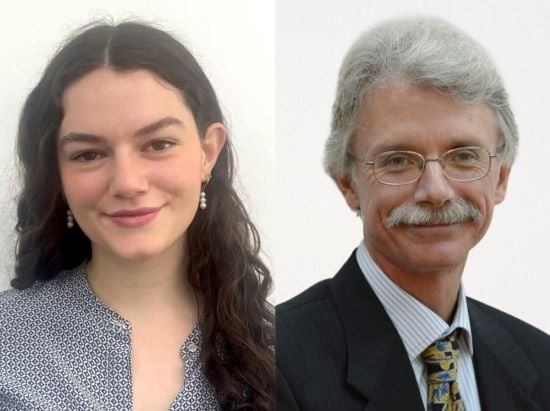 The Politburo of the Vietnamese Communist Party is a forward-looking body. Its Resolution 55 includes, as part of the country's energy strategy, piloting electricity generation using hydrogen and encouraging the use of hydrogen consistent with global trends.
Vietnam's National Green Growth Strategy for 2021-2030, with a vision to 2050, has taken the strategy into actuality by tasking the Ministry of Industry and Trade (MoIT) with formulating mechanisms to encourage the development of hydrogen fuel together with offshore wind power.
This article looks at the current status of hydrogen fuel in Vietnam, the obstacles, and the mechanisms that the MoIT could consider based on a review of the development of the global industry.
Vietnam's net-zero commitment
At the COP26 in late 2021, Vietnam pledged to reach net-zero carbon emissions by 2050, to phase out coal-fuelled power generation by 2040 and reduce greenhouse gas emissions by 2030 by 9% (using domestic resources) and by up to 27% (if international support is provided). With substantial solar and wind potential, Vietnam is an ideal place to produce green hydrogen to assist in meeting this commitment (Green hydrogen is hydrogen produced from renewable energy sources through electrolysis; it is the cleanest method to produce hydrogen and should be prioritized to reduce carbon emissions).
Hydrogen production in Vietnam
Hydrogen production facilities in Vietnam do not yet exist, but interest in developing them is growing rapidly.
- TGS Green Hydrogen plans to develop Vietnam's first hydrogen production plant, with construction commencing this month. The $840-million project lies in Ben Tre province and is expected to come into operation in 2024.
- Thyssenkrupp, a large German industrial company, has agreed to cooperate with TGS to produce green hydrogen and green ammonia in Tra Vinh province starting in 2024. Their goal is to produce 216,000 tons of green ammonia and 36,000 tons of green hydrogen annually to support carbon neutralisation efforts and help Vietnam reach its net-zero 2050 goal. The green hydrogen can be used in Vietnam for electricity generation, energy storage and eventually for transportation systems.
- Enterprize Energy has signed a contract with PTSC G&S and Fugro to invest $5 billion in Thang Long Wind 2, an offshore wind project off the coast of Binh Thuan. Part of the investment involves producing hydrogen through seawater electrolysis to be exported to Japan, Singapore, and South Korea. The estimated scale of the project is 2,000 MW. It would be the first seawater electrolysis project in Vietnam. It targets functional operation in 2030.
- Petrovietnam has discussed plans for hydrogen to guarantee future energy security, noting that green hydrogen would eventually replace fossil fuels to form a 'hydrogen economy'.
Obstacles to hydrogen production
The current obstacles to green hydrogen production and usage include:
- High costs of primary renewable energy sources;
- High costs of infrastructure, components, and operations and bottlenecks in procurement due to the heavy interest around the world;
- Current lack of industrial demand;
- Underdeveloped and expensive technology for safe storage and transportation of hydrogen (Hydrogen can ignite easily).
The result is that current costs for green hydrogen remain high in comparison to fossil fuels or blue or grey hydrogen (Blue hydrogen is a process ending in carbon emissions being captured and stored. This is also expensive but clean. Grey hydrogen is less clean and therefore cheaper).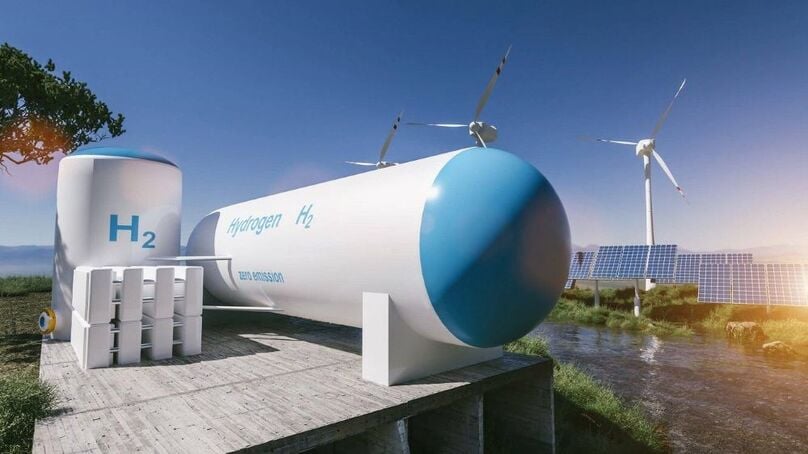 Initiatives to increase hydrogen's role in achieving Vietnam's net-zero commitments
Establish a good regulatory framework
To promote demand for hydrogen in Vietnam and construct a hydrogen-production industry, the government will need to develop strategies and roadmaps with concrete milestones. It will also need to issue new regulations, otherwise firms will choose to stick with cheaper fossil fuel options. The framework could include:
- Regulations to support investment in production assets, infrastructure and factories;
- Regulations to support innovation to develop hydrogen technology;
- Establishment of appropriate certification, standardisation, and regulation regimes.
Increase demand
One way to decrease costs would be to increase the demand for hydrogen. The government will need to promote the benefits of green hydrogen by imposing regulations for hydrogen-quotas or incentives to switch to green hydrogen for power. Incentives could include:
- Discouraging companies from using fossil fuels by imposing carbon taxes;
- Creating mandates/quotas for hydrogen use;
- Requiring the use of hydrogen in certain industries, e.g. for public transport.
Maintain global competitiveness
Vietnam should not lose sight of progress around the world. Investments in hydrogen production technology are likely to reduce costs. As storage systems advance, higher hydrogen-producing countries are likely to benefit from exporting overcapacity.
- China is the top producer of hydrogen, and currently consumes more than 24 million tons annually. Most of China's production is grey hydrogen, but in 2019 over 30 projects to produce green hydrogen were being developed. China has a five-year economic plan to make hydrogen one of the country's six industries of the future.
- The U.S. is the second largest producer and consumer of hydrogen, making up 13% of global demand. In 2021, the government passed the Infrastructure Investment and Jobs Act that involves a $9.5 billion budget to increase green hydrogen development. Furthermore, it launched a Hydrogen Earthshot initiative that aims to reduce the cost of hydrogen by 80% to $1 per 1 kilogramme in the next decade ("111 Goal").
- The EU issued a national hydrogen strategy in 2020. The goal is to install 40 GW of renewable hydrogen electrolyser capacity by 2030, however, this goal may need to be extended as they are on track to reach just 2.7 GW by 2025. The European Clean Hydrogen Alliance was created to aid investment and development of green hydrogen projects. Currently, the EU leads electrolyser capacity development.
- Japan was the first country to release a national hydrogen strategy. In 2020, the government invested $670 million into hydrogen and fuel cell technologies, and policymakers aim to reach 800,000 fuel cell electric vehicles (FCEVs) with 900 hydrogen refuelling stations by 2030.
- South Korea set a clean hydrogen roadmap in 2019 and is now one of the top producers of FCEVs and large-scale stationary fuel cells for hydrogen power generation. In 2021, it became the first country to pass an Act that promotes and regulates the use of hydrogen vehicles, charging stations and fuel cells - the Economic Promotion and Safety Control of Hydrogen Act. South Korea plans for hydrogen to provide 10% of the country's energy by 2030, which will increase to 30% by 2040.
- India announced a National Hydrogen Mission in 2021. Policymakers are currently debating whether legislation should be passed to require oil refineries and fertilizer plants to use a minimum quota of green hydrogen in their production facilities.
Conclusion
Vietnam is well positioned to take a leading role in the production of green hydrogen. Timely support from the government is crucial both for meeting its COP26 net-zero pledge and to leading, rather than following, the development of this fuel.