International arrivals soar 13.7 times in eight months
Mon, August 29, 2022 | 8:15 pm GTM+7
Vietnam welcomed 1.44 million foreign visitors in the first eight months of the year, up 13.7 times year-on-year, but down 87.3% against the same period in pre-pandemic 2019.
The year-on-year surge happened after Vietnam fully reopened its tourism market in March, removing quarantining requirements, and flights resumed on many international routes, according to the General Statistics Office.
Vietnam targets welcoming five million international visitors this year. The eight-month figure of 1.44 million means the country has fulfilled just 29% of the target.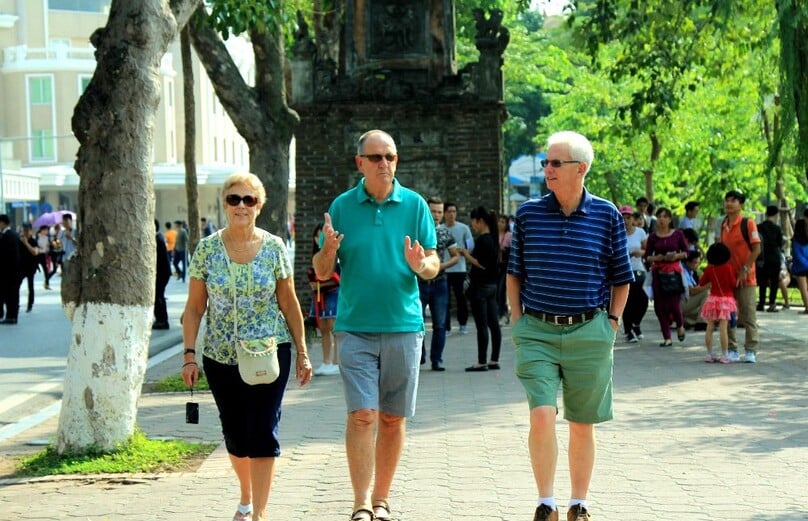 Of the 1.44 million foreign visitors, 88.2% came by air, 18.5 times higher than the same period last year. Arrivals by road and sea accounted for 11.8% and 0.03%, respectively.
The tourism sector's total revenue from accommodation, food and beverage services rose 48.1% year-on-year to VND377,800 billion ($16.12 billion).
Revenue from travel services was estimated at VND15,400 billion ($657 million), 3.4 times higher than the same period last year, but down 52.3% compared to the same period in 2019.
Asian tourists accounted for 69.18% of international arrivals at 997,000. The number of South Korean tourists, the biggest group, was 17.61 times higher than the same period last year.
Tourism authorities have proposed that the government expands the list of visa-exempt countries, simplify electronic visa procedures, and extend temporary stays for international visitors from 15 to 30 days.
According to the Vietnam National Administration of Tourism, the country is yet to have an overseas tourism promotion office, while neighboring country Thailand has 29, Malaysia 30 and Singapore 27, undermining the nation's competitiveness in attracting foreign tourists.