IT major CMC launches $64 mln data center in HCMC
Thu, August 18, 2022 | 4:03 pm GTM+7
A 13,000 square meter data center, that owner CMC Corporation claimed the "most modern and safest in Vietnam" with a total investment of VND1.5 trillion ($64 million), was inaugurated in Ho Chi Minh City early this week.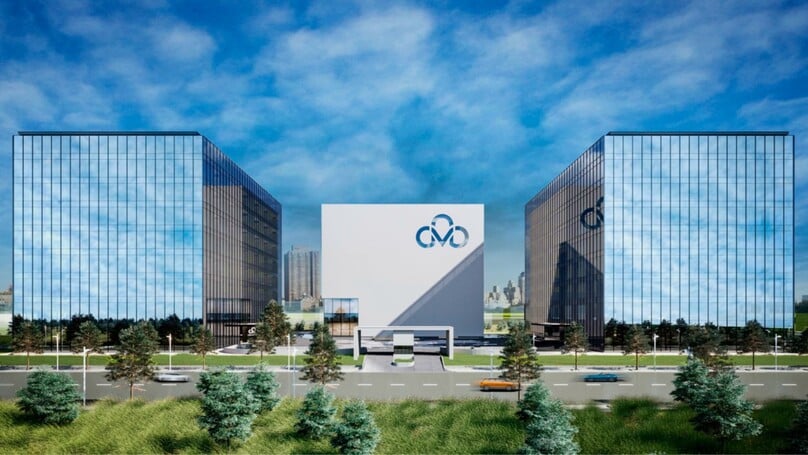 Located at Tan Thuan Export Processing Zone in District 7, the CMC Data Center Tan Thuan (CMC Tan Thuan) was invested by CMC Corporation and designed by Singapore-based B-Barcelona Consulting which also provided architectural and engineering consultancy.
With a scale of 1,200 racks, CMC Tan Thuan will mainly cater to data-driven customers like those in the finance and banking sector, cloud service providers, and enterprises that require a stable and reliable digital infrastructure.
Present at the inaugural ceremony, State President Nguyen Xuan Phuc noted that HCMC is gearing towards a hub of high-quality services, cutting-edge technologies and advanced culture, which will take the lead nationwide in digital economy and society by 2030.
The direct engagement of strong, visionary and creative tech firms is crucial to help the southern metropolis achieve the target, the leader said, adding that he expected the center to become the "heart" of the country's digital transformation.
"The construction of a data center that satisfies modern, safe technological standards is a breakthrough significant to accelerating the country's digital economic development," Phuc added.
In his remarks, Minister of Information and Communications Nguyen Manh Hung lauded CMC Corporation's efforts in building digital infrastructure that meets international standards.
Highlighting Vietnam's data as national resources and assets, the minister noted that they must be stored and processed in Vietnam. "National digital sovereignty is closely related to Vietnam's digital infrastructure. Without Vietnam's digital infrastructure, there would be no national digital sovereignty," he noted.
Hung said the fourth industrial revolution, characterised by digital technology and transformation, has given a facelift to the post and telecommunications sector as well as the information technology industry.
The minister urged CMC and other digital enterprises to turn Vietnam into a developed and high-income nation that competes equally with other countries worldwide by 2030.
At the event, CMC chairman Nguyen Trung Chinh presented proposals to boost digital infrastructure and step up national digital transformation.
The government should adopt special policies in support of the development and application of digital technologies, with a focus on cloud computing and artificial intelligence, while intensifying policies on high-quality personnel training and attraction, he said.
Other special policies are also needed to facilitate the investment of both domestic and foreign ICT firms, turning Vietnam into a digital hub in Asia-Pacific.
Chinh suggested the government encourage private enterprises to build concentrated IT urban areas fully equipped with material facilities and services in major cities and provinces like HCMC, Hanoi, Da Nang, Can Tho and Hai Phong.
He said HCMC should transform Tan Thuan Export Processing Zone into a high-tech area, a center of AI, big data, R&D and education-training, and the Silicon Valley of Vietnam.
Chinh committed to working together with HCMC authorities to develop the city into a center of AI and big data in Vietnam and Southeast Asia, and a smart city.
Military-run telco Viettel in April said it would build a data center in HCMC, aiming to invest VND6 trillion ($261 million) in the project described as the nation's largest.
The outlying districts of Cu Chi and Hoc Mon were selected to house the project, but the Vietnamese giant did not unveil project specifications or timelines.
In May 2020, FPT Group, one of Vietnam's leading IT service companies, began to build a data center in HCMC's District 9. The eight-level center was built on an area of 10,000 square meters, providing 3,600 racks.
It was considered Vietnam's largest data center at that time and was set for completion by Q1/2021. However, construction has not been finished and FPT has not updated project timelines.