Logistics heavyweight Gemadept's Q2 profit grows 87%
Wed, August 3, 2022 | 9:06 am GTM+7
Gemadept, Vietnam's leading port and logistics company, reported an after-tax profit of VND334 billion ($14.3 million) in the second quarter of 2022, up 87% year-on-year, thanks to its joint ventures and affiliates' strong growth.
Its consolidated net revenue reached VND978 billion ($41.87 million), up 30%, according to the corporation's consolidated financial report.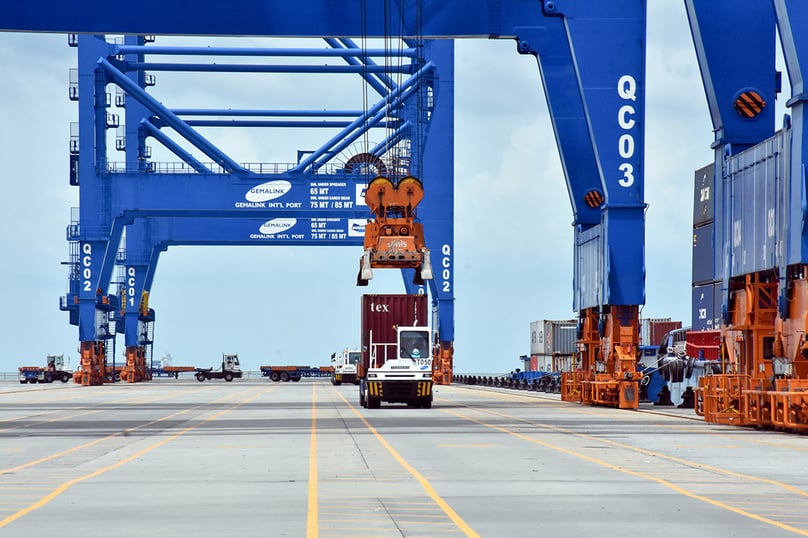 In the first half of the year, the company's net revenue and after-tax profit reached $79.5 million and $27.96 million, up 29% and up 86% year-on-year, respectively.
Profits that Gemadept reaped from its joint ventures and associates reached $9.63 million in H1, 2.4 times over the same period last year, marking a bright spot in the corporation's performance.
As of June 30, 2022, total assets reached VND11,378 billion ($487 million), up 6% compared to the beginning of the year. Of this, long-term financial investment reached VND2,982 billion ($127.7 million), up 5% compared to the beginning of the year.
Notably, equity was up to VND7,751 billion, a 10% increase compared to the beginning of the year, double its liabilities.
On the Ho Chi Minh City Stock Exchange, the GMD shares price hit VND52,000 ($2.23) a piece at the closing session on August 2.