Malaysia's ParkCity eyes mega industrial-urban complex in Long An
Fri, September 9, 2022 | 9:29 am GTM+7
Malaysia's ParkCity Property Holdings has proposed a 2,600ha industrial and urban complex in southern Vietnam's Long An province.
Representatives of the corporation presented their investment proposal at a recent meeting with provincial authorities.
ParkCity executive chairman Datuk Seri Yaw Chee Siew said that the complex in the northern part of Ben Luc district would feature a 36-hole golf course; a universities and urban area; a high-tech agricultural and industrial zone; an eco-urban and eco-industrial area; and an innovation hub.
Long An Chairman Nguyen Van Ut said local authorities would take ParkCity's ideas as reference in provincial planning.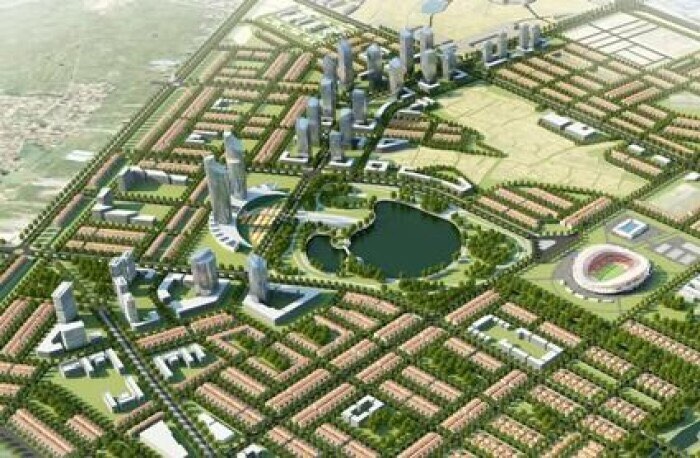 ParkCity Property Holdings is also exploring investment opportunities in real estate and infrastructure development in the central city of Danang.
Chee Siew had told the coastal city's leaders late June that the group was surveying locations in the city and saw a lot of development potential.
"We are exploring opportunities in properties and infrastructure development. We hope to receive support from municipal authorities to facilitate investments because we have experience in developing synchronous urban areas," he said.
ParkCity Property Holdings has a diverse investment portfolio including real estate, commerce, education, forestry, infrastructure, clean water factories, wastewater treatment, and automobile distribution.
In Vietnam, the group has invested in the 77-hectare urban complex ParkCity Hanoi in the capital city's Ha Dong district with 7,000 apartments and villas.
Vietnam attracted $31.15 billion in registered foreign direct investment (FDI) in 2021, up by 9.2% year-on-year, according to the Ministry of Planning and Investment. Of this, Long An lured $3.84 billion, the highest after the northern coastal city of Hai Phong.
A major FDI project licensed in the province last year was the Singapore-backed Long An LNG-to-power plant 1 and 2, with a total registered capital of over $3.1 billion.
So far, Long An has attracted 2,113 domestic investment projects worth VND251,614 billion ($10.68 billion) and 1,124 FDI projects worth $9.3 billion, according to Huynh Van Son, director of the provincial Department of Planning and Investment.