Urban area cum industrial parks an upcoming trend in Vietnam
By
Nguyen Tuong, Bach Quang
Fri, August 12, 2022 | 3:09 pm GTM+7
An urban-industrial symbiosis when developing industrial parks to make them sustainable with good living and working environments for workers will become a trend in Vietnam, experts say.
The government's Decree 35 on management of industrial zones and industrial parks, dated May 28, 2022, mentions a new form of industrial parks that combines factories and urban living.
Experts said at the "Vietnam Industrial Park Forum 2022" organized in HCMC by The Investor Thursday that such parks, which include industrial real estate, research and development centers, services like entertainment, medical care, education, and residential areas would be a prevailing trend in the future.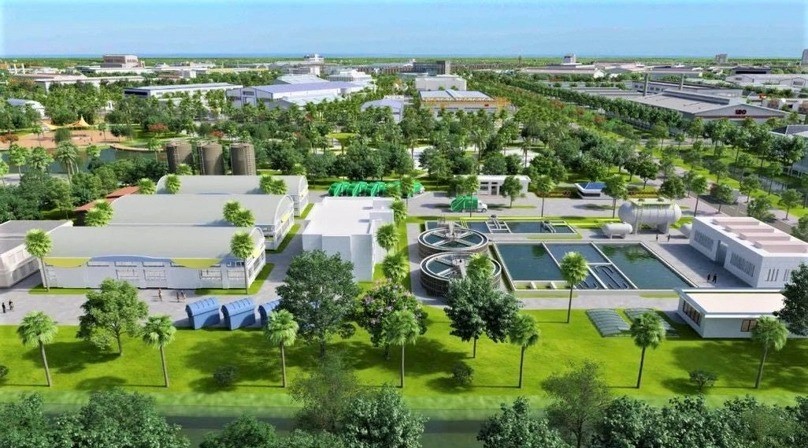 Ho Chi Quang, deputy director of the Ministry of Construction's architecture planning department, said urban and industrial symbiosis (UIS) was a vital step in a circular economy, though it is still a new concept worldwide.
He said developing UIS would help Vietnam pursue a new development model, and there should be no delay in doing this nationwide.
Building a green township that's home to both a residential community and ecological industrial parks is becoming a popular development across the world. This is symbiosis in a circular economy, and Vietnam can learn UIS development experiences from Singapore and adapt it on a step-by-step basis, Quang said at the forum.
Professor Nguyen Mai, chairman of Vietnam's Association of Foreign Invested Enterprises, said that with services and urban living components, industrial parks will become more sustainable and better support the interests of workers, including foreign experts.
Mai cited Ministry of Construction data saying 50% of laborers at industrial parks in 2020 were migrant workers and needed residences. The figure was higher at business hubs like Binh Duong (90%), Ho Chi Minh City (63%), Dong Nai (60%), and Hanoi (59%). However, residential space for industrial park workers in urban area projects meets only 20% of actual demand.
Tran Quoc Trung, vice director of the Ministry of Planning and Investment's economic zone management department, said Decree 35 clearly stipulates criteria for industrial parks including the development of services and urban areas.
The decree says that service and urban area segments must not exceed one third of the total area of an industrial park, but this aspect needs further guidance from the construction ministry.
"Investors will want to know whether they can be investors for both industrial real estate and service-urban segments. The decree stipulates that for the industrial real estate segment, land is allocated to the investor. For the service-urban segment, there must be a bidding process. Capable investors can be the investors of both segments," Trung told the forum.
VSIP Co. Ltd. marketing director Nguyen Chi Toan told The Investor that the development of IPs in Vietnam has seen continual changes towards green growth.
The industrial property developer, a joint venture between Singapore's Sembcorp Industries and Vietnamese leading industrial developer Becamex, began its Vietnam operations in 1996, building the initial IPs in traditional ways. However, it has gradually shifted to greener ways, with VSIP III IP in Binh Duong province a typical example, he said.
VSIP III is where Danish toymaker Lego is investing more than $1 billion to build its largest manufacturing facility worldwide. The new facility - Lego's sixth manufacturing site globally and second in Asia - will be its first carbon-neutral factory worldwide, with solar energy generation being part of the plant.
Lego said the factory would feature solar panels on its roof and VSIP would build a nearby solar project on behalf of Lego. Combined, these solar parks will produce enough renewable energy to match 100% of the factory's annual energy requirements.
The factory is designed to accommodate electric vehicles and outfitted with energy efficient production equipment. Lego and VSIP would also plant 50,000 trees in Vietnam to compensate for vegetation removed during construction.
Vietnamese IP developer Shinec is also pursuing green development. Its Nam Cau Kien IP in Hai Phong city, northern Vietnam's logistics hub, is seen as an ecological zone. The 263-hectare IP currently houses more than 70 corporate tenants.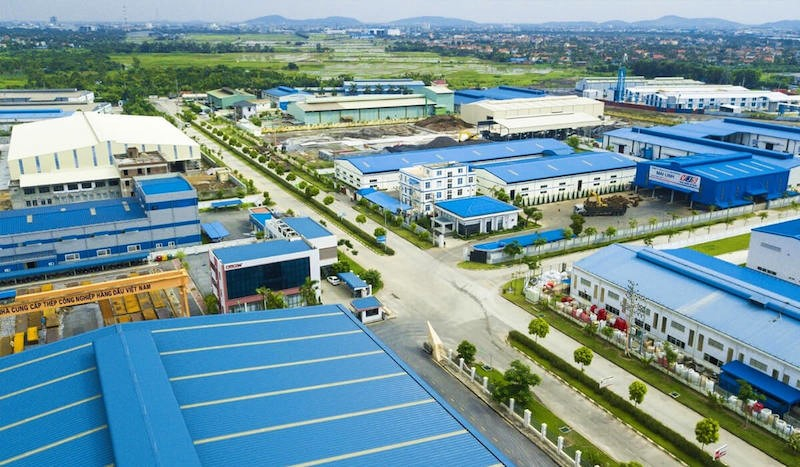 Shinec chairman Pham Hong Diep said when tenants look to set up factories, they are very interested in environmental friendliness.
Towards achieving carbon neutrality, the Nam Cau Kien IP will install rooftop solar power systems to provide electricity for tenants without hooking up with the national grid. It also plans to build a center for innovation and raise public awareness of environmental protection, he said.