Masan launches one-stop shop chain ahead of retail unit IPO
Fri, September 9, 2022 | 3:01 pm GTM+7
Masan Group officially kicked off its multiple-service shopping platform WIN in Vietnam on Friday while planning an international initial public offering (IPO) for its consumer retail unit The CrownX in 2023-2024.
The domestic conglomerate's WIN chain is expected to enhance customer experience by having goods and services incorporated in one store like groceries (WinMart+), financial services (Techcombank), pharmacies (Dr. Win), food and beverages (Phuc Long), and telecommunication services (Reddi). The chain is under WinCommerce, which is in turn under The CrownX.
Masan has so far opened 27 WIN stores in Hanoi and Ho Chi Minh City, and plans to raise this year's total to 80 or 100, located in different localities across the country.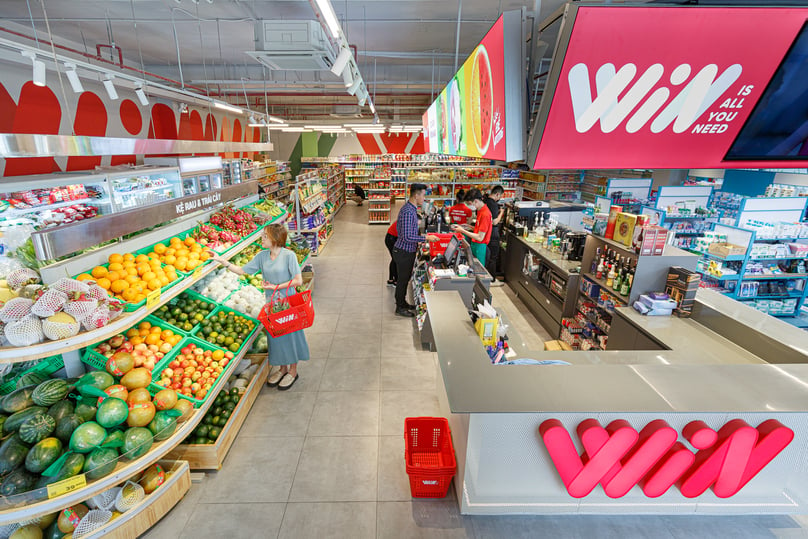 The highlight of a WIN store is its main counter with a 360-degree design and central payment zone for more convenient and quicker transactions.
Masan's retail unit The CrownX raised a total $1.5 billion between late 2020 and late 2021, including $410 million and $340 million from South Korea's SK group last April and last November, respectively, together with $400 million from an Alibaba-led consortium last May.