Missing teen in Cambodia casino escape found dead
Sat, August 20, 2022 | 5:32 pm GTM+7
A dead body found in An Giang province's Binh Di River has been identified as a teenager who was among 42 Vietnamese people escaping from a Cambodian casino Thursday.
An Giang Police director Dinh Van Noi said Saturday that the body of the 16-year-old boy was found in a river section in An Phu district.
After an autopsy, the body will be handed over to the victim's family in the Central Highlands province of Gia Lai, he added.
On Thursday, 42 people fled a casino in Cambodia's Kandal province and swam across the Binh Di River to return to Vietnam. Forty - 35 men and five women - made it to the Mekong Delta province of An Giang, one was caught by men of the casino, and the boy had gone missing.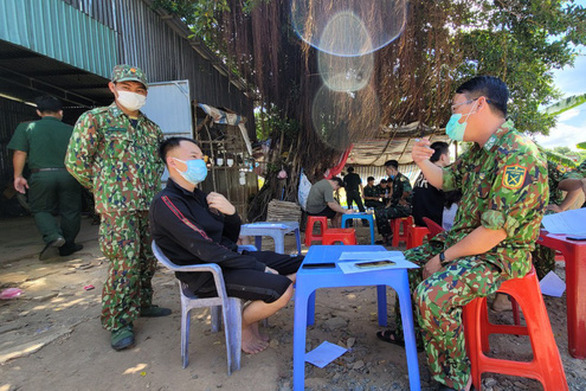 The survivors said they had gone to Cambodia to work in casinos. They decided to escape because they were constantly forced to work overtime without being paid.
They also told Vietnamese police that they estimated more than 2,000 Vietnamese people had been brought to Cambodia illegally to work at different casinos.
Noi said police were investigating the possibility of human trafficking rings involved in the case.
Vietnam has asked Cambodia to help investigate the case of forced labor, Vietnamese Foreign Ministry spokeswoman Le Thi Thu Hang said Friday.