Nguyen Duc Vinh reappointed VPBank general director
Wed, August 24, 2022 | 3:32 pm GTM+7
Nguyen Duc Vinh who was selected as general director of VPBank in 2012 has been reappointed for the third five-year term until 2027.
Vinh, 64, holds a Master's degree in business administration. Before working at VPBank, he was general director of Techcombank for 12 years.
VPBank and Techcombank, listed on the Ho Chi Minh Stock Exchange (HoSE) as VPB and TCB, respectively, are leading private banks in Vietnam.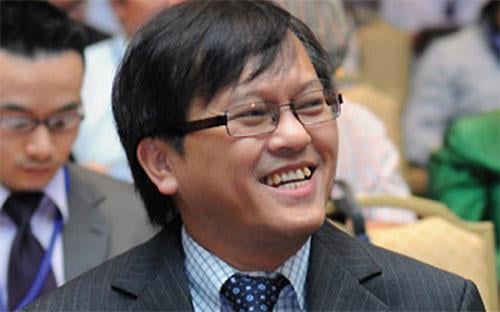 Currently, Vinh is also a board member of VPBank and a board member of VPBank Finance Company Limited (FE Credit).
Under Vinh's management, VPBank grew rapidly and joined the leading group of banks in the market.
In 2012, the creditor's net interest income reached VND2,967 billion ($126.54 million). In 2021, the figure exceeded VND34,300 billion ($1.46 billion).
In the first six months of 2022, the bank's net interest income and after-tax profit reached VND20,353 billion ($868.05 million) and VND12,241 billion ($522.08 million), up 11% and 1.6 times year-on-year, respectively.
On June 8, International Finance Corporation (IFC), the largest global development institution focused on the private sector in developing countries, proposed a five-year loan package of up to $225 million to VPBank.
The planned package, comprised of $150 million from IFC's own account and mobilization of $75 million from various sources, aims to support the growth of the Vietnamese private bank's small and medium enterprise (SME) portfolio, with a relevant focus on women-led or owned SME financing and climate-related projects.
As of December 2021, VPBank had a network of 235 branches and transaction points across Vietnam. It provides a full range of banking services across all consumer groups including retail, SME, corporate, and institutional clients.
On the HoSE, the VPB shares price hit VND31,450 ($1.34) per unit at the closing morning session on August 24.