Ninh Thuan allows Mui Dinh Ecopark to study sand dune park project
Tue, August 30, 2022 | 2:39 pm GTM+7
Ninh Thuan authorities have green-lighted Mui Dinh Ecopark JSC to study and propose a 300-hectare sand dune park investment in the south-central province.
Located in the Mui Dinh tourism area of Phuoc Dinh commune, the project will feature the beauty of sand dunes and offer sand related entertainment and sport services.
Mui Dinh Ecopark JSC is asked to submit details of its planning to the provincial Department of Construction by October 14. The company will pay for all study costs, though authorities will retain the right to select project investors.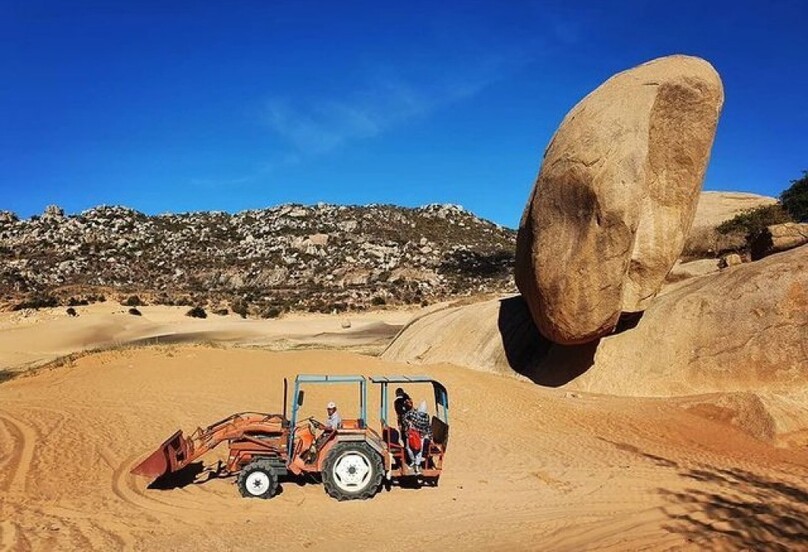 Mui Dinh Ecopark JSC, established in 2016, mainly involves accommodation services for short-stay travellers. The company is investing in the Cap Padaran Mui Dinh tourism complex project worth $1 billion in Thuan Nam district, Ninh Thuan.
Local authorities have also invited other companies to study the project and committed to paying all associated costs.
Ninh Thuan is famous for sand dunes, sand beaches, vast gardens of grapes, scallions, and hot peppers. The province is inhabited by a great number of ethnic Cham communities.
So far, Ninh Thuan has attracted 57 tourism investments worth VND29,686 billion ($1.27 billion). Of these, 19 are operational with registered capital exceeding VND3,180 billion.