Power plan approval further delayed over government caution
Thu, September 8, 2022 | 8:59 am GTM+7
Prime Minister Pham Minh Chinh has requested more thorough considerations taken for the power development plan VIII (PDP VIII) to ensure national energy security and interests are put first.
PDP III is a very important plan but also a difficult issue, especially in the context of many turbulences in the world's energy industry and energy transition due to geopolitical and geo-economic issues, rapid changes and development of energy technology, and Vietnam's international commitments to combating climate change, a freshly-released government conclusion said.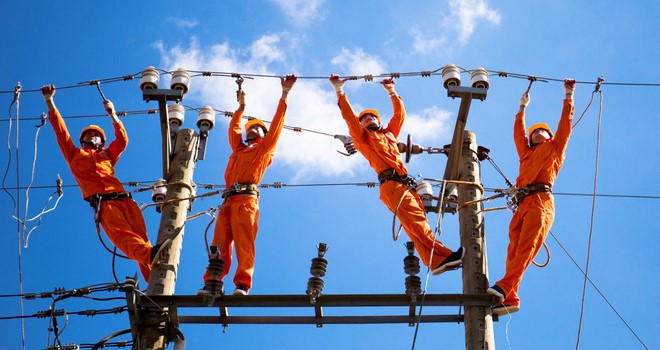 During the finalization of the plan for the period 2021-2030, with vision until 2045, the Prime Minister had stressed many times the need to put the interests of the nation first and foremost; not taking into account local, regional or group interests to impact the objectivity, efficiency and optimization of the plan.
The plan is also required to focus on measures to reduce greenhouse gas emissions to achieve net-zero emissions by 2050 as committed by Vietnam at COP26. This international commitment is detailed in the national strategy on climate change for the period to 2050.
The Prime Minister asked PDP VIII compilers and appraisers to consider the optimization of five stages in close relationship with each other, namely power sources, power transmission, electricity distribution, efficient use of electricity, and electricity prices.
It is necessary to reduce power losses and calculate electricity prices in the most reasonable, transparent, fair and competitive way under the market mechanism, according to the conclusion.
The plan must be feasible to ensure sufficient electricity supply for production, business and people's daily life, with no power shortage in any situations. Electricity prices must be "reasonable and not higher than other countries in the region, especially those of wind and solar power".
The Ministry of Industry and Trade is required to coordinate with relevant ministries, agencies and sectors to continue completing the power development plan in the direction of reducing coal-fired power sources and those using imported liquefied natural gas (LNG), and increasing wind power sources on a suitable and feasible scale by 2030.
"Wind and solar power should be maximized while its prices must be reasonable as technology is fast developing and cheaper over time," the document said.
It also asked for more considerations on electricity imports from neighboring countries, particularly Laos, and scaling up the development of biomass and hydrogen power sources, especially in areas with favorable conditions for afforestation and hydrogen production.
Previously, in a report on PDP VIII submitted to the government in late July, the industry ministry said Vietnam should reduce thermal power production by 14,120 MW and boost renewable energy and LNG-fired power to achieve its net-zero emissions target,
It said the PDP VIII should see coal-fired power be reduced to 37,467 MW, or 25-31% of total capacity by 2030, and about 10% by 2045. The ministry suggested no new coal-fired power plants be approved after 2030, and some coal-fueled projects are converted to using LNG.
U.S. Special Presidential Envoy for Climate John Kerry told a press meeting in Hanoi Tuesday that PDP VIII should prioritize renewable energy, with a portion of about 40% of the total, and that for coal power should be reduced to 20%.