S Korean energy firm promotes blue ammonia use in Vietnam
Mon, August 8, 2022 | 1:44 pm GTM+7
GS Energy, the energy unit of South Korean conglomerate GS Group, has offered to support Vietnam's use of low-carbon blue ammonia instead of coal to fuel power plants.
GS Energy CEO Kim Sung Won said at a recent meeting with Petrovietnam top executives that his company could help the Vietnamese government and Petrovietnam make the transition from coal to blue ammonia.
Ammonia is a feedstock for hydrogen, a key element that has emerged as a clean fuel in the global push towards carbon neutrality.
Vietnam is seeking to achieve carbon neutrality by 2050.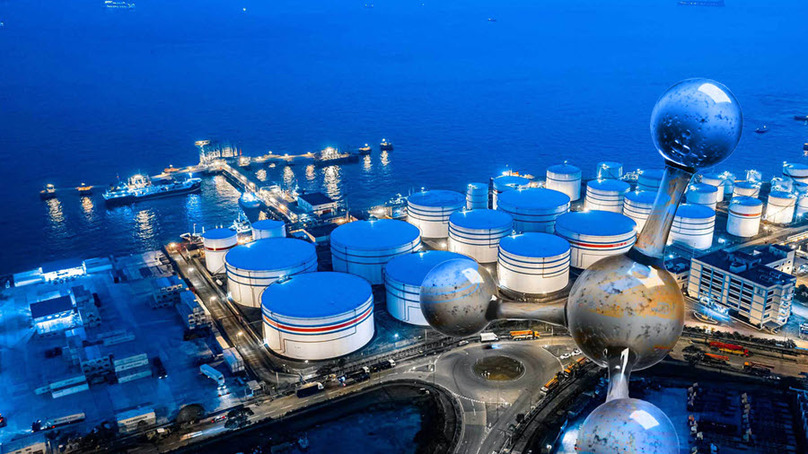 Won told Petrovietnam chairman Hoang Quoc Vuong and CEO Le Manh Hung that GS Energy and Korean state utility Korea Electric Power Corp. (KEPCO) were working together on a blue ammonia project to replace coal-fired power plants in his country.
Vietnam's latest power development plan, or PDP VIII, envisages that after 2030, coal-fired plants would gradually switch to using ammonia.
Petrovietnam executives told GS Energy that the two sides could exchange information and experience, as also study cooperation opportunities in the ammonia business.
The use of hydrogen and ammonia as fuel is a new development in Vietnam. Domestic company TGS Green Hydrogen is working on its $840 million green hydrogen plant in the Mekong Delta, the nation's first.
The modern facility, to be built in Ben Tre province, is designed to produce 24,000 tons of green hydrogen, 150,000 tons of ammonia and 195,000 tons of oxygen per year in its initial stage. The annual capacity would more than double to 60,000 tons of green hydrogen, 375,000 tons of ammonia, and 490,000 tons of oxygen in the second stage.
GS Energy is currently the strategic partner of VinaCapital, one of the largest investment and asset management firms in Vietnam, in a $3 billion LNG power complex. The first phase of the 3,000-megawatt complex in the southern province of Long An should become operational at the end of 2025, according to VinaCapital.
The joint venture, VinaCapital GS Energy Pte. Ltd., received an investment license for the project in March 2021.
In Vietnam, LNG is catching increasing attention as a power generation fuel as coal falls out of favor. Many foreign investors are eyeing investments in LNG import terminals and power plants.