Spanish developer to operate wind power projects in SE Asia, including Vietnam
Fri, September 23, 2022 | 4:24 pm GTM+7
Spanish renewables developer Acciona Energia has entered into a strategic partnership with Asia's The Blue Circle to build and operate the latter's pipeline of projects in Vietnam and Southeast Asia.
The agreement, which includes a $34 million investment to become the largest individual shareholder in Singapore-headquartered The Blue Circle as well as a commitment of up to $113.5 million to fund the regional developer's projects through construction, gives the Madrid-based major a 50% stake in the Asian firm.
The Blue Circle currently has wind power projects to generate 84 megawatts in Vietnam, in which it maintains a 50% stake. Projects of more than 1.4 gigawatts are in advanced stages of development in the region, the company said last week.
Its total portfolio of projects under development amounts to 3.8 GW and covers Vietnam, Thailand, the Philippines, Cambodia, Indonesia, Laos and Sri Lanka.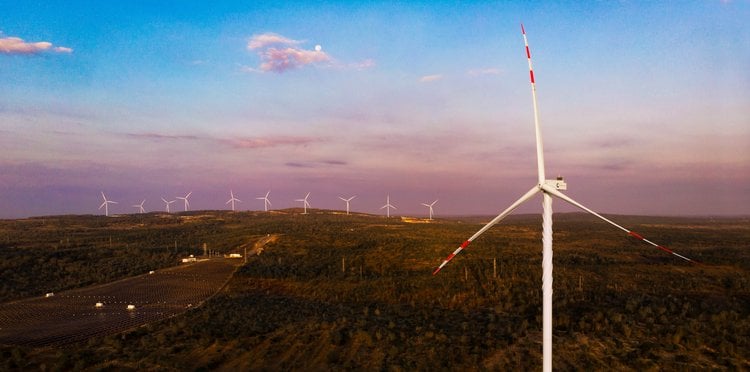 The Blue Circle has been a pioneer of wind power in Vietnam since 2017, developing projects in Southeast Asia since 2013, and establishing early leading positions in many relevant Southeast Asia countries with a secured land bank of 94,475 hectares as of today.
"Joining forces with Acciona Energia at the inflection point of renewables penetration in the region will enable The Blue Circle to tackle the tremendous growth expected in the coming years," said Olivier Duguet, chairman and CEO of The Blue Circle.
Founding partner Duguet and other minority shareholders will together retain a majority stake in The Blue Circle, while Duguet will continue as CEO, the firm added.
Acciona Energia CEO Rafael Mateo said: "Entering the renewables markets in Southeast Asia opens "a new growth opportunity for us with an experienced leader in the region."
The Blue Circle identifies, develops, finances and operates renewable energy projects, mainly wind energy. It has offices in Singapore, Ho Chi Minh City (Vietnam), Bangkok, Phnom Penh, and Manila (the Philippines).
Acciona Energia claims to be the largest 100% renewable operator with no fossil legacy in the world, with an operational project portfolio of 11.2 GW in 16 markets worldwide on five continents.
With its investment in The Blue Circle, the Spanish company is expanding the portfolio of projects under development as also its geographical reach as it proceeds towards 20 GW of installed capacity by 2025.
The company is part of the Acciona Group, a leader in transport, construction and water infrastructure, which already operates in the region, mainly in the Philippines.
In reaching their latest agreement, Astris Finance and Asia Counsel were financial advisor and legal counsel, respectively, for The Blue Circle, while Baker & McKenzie was legal counsel for Acciona Energia.
In related news, last Monday, Singapore-headquartered clean energy provider EDPR Sunseap said it has concluded a $284 million acquisition of two solar power projects in Vietnam's Ninh Thuan province, doubling its operational capacity in the country.
The two projects have a total designed capacity of 255 megawatts-peak. The transaction is also the first step in establishing a long-term relationship between EDPR Sunseap, an arm of Portuguese renewables giant EDPR, and Ninh Binh province-based Xuan Thien Group to jointly explore opportunities in Vietnam.
EDPR, the world's fourth-largest renewable energy producer, is owned by Energias de Portugal, the biggest utility firm in Portugal. EDPR bought a 91% stake in Sunseap this January for $1.1 billion, renaming it EDPR Sunseap.
Vietnam will focus on reducing coal power sources by 2030 and increase the use of renewable energy, including wind power, according to the nation's draft Power Development Plan VIII (PDP VIII) for the 2021-2030 period with vision until 2045. Vietnam has committed to achieving carbon neutrality by 2050.