EDPR Sunseap finishes takeover of $284 mln Vietnam solar projects
Mon, September 19, 2022 | 4:37 pm GTM+7
Singapore-headquartered clean energy provider EDPR Sunseap has concluded its $284 million acquisition of two solar power projects in Ninh Thuan province, doubling its operational capacity in Vietnam.
The transaction is the first step in establishing a long-term relationship between EDPR Sunseap, an arm of Portuguese renewables giant EDPR, and Ninh Binh-based Xuan Thien Group to jointly explore opportunities in Vietnam, EDPR Sunseap said in a release Monday.
"The deal will help accelerate the energy transition in Vietnam and the surrounding countries. EDPR Sunseap is committed to bringing in global know-how and leveraging Singapore's strengths as a regional business hub to achieve our mission of creating a decarbonized and electrified world through clean, affordable and reliable energy," EDPR Sunseap executive chairman Pedro Vasconcelos said.
The two solar projects, Xuan Thien Xuan Bac 1 and 2 in the south-central coastal province of Ninh Thuan, total 255 megawatts-peak under a 20-year power purchasing agreement priced at $93.5 per megawatt-hour with the country's state utility Vietnam Electricity, or EVN.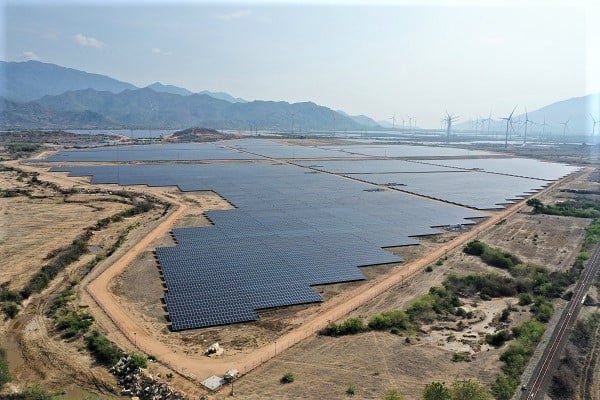 The transaction, EDPR Sunseap's largest solar power investment worldwide to date, helps strengthen its presence in the Asia-Pacific region.
EDPR Sunseap was previously known as Sunseap Group before EDP Renewables (EDPR) bought a 91% stake in January this year for $1.1 billion. The integration of Sunseap into EDPR is driving EDPR Sunseap to initiate more projects across the region.
EDPR Sunseap said in the release that it plans to expand the capacity for its renewable projects in Asia-Pacific to more than 2 gigawatts by 2025, up from its current 0.7 GW.
EDPR, the world's fourth-largest renewable energy producer, is owned by Energias de Portugal, the biggest utility firm in Portugal.