Sumitomo subsidiary seeks to up production of automotive wiring
Thu, September 8, 2022 | 9:07 pm GTM+7
Sumiden Vietnam Automotive Wire Co., a subsidiary of Japanese conglomerate Sumitomo, has asked Hai Duong for an environmental license to expand production in the northern province.
The company produces automotive electrical cables with both copper and aluminium cores.
The license is a legal prerequisite for the Japanese manufacturer to increase the combined annual capacity of its three factories in Dai An Industrial Park to 14,000 tons from the current 11,700 tons.
The Sumitomo Electric subsidiary had received an investment license in June 2018 to increase its investment capital for production expansion to meet increasing market demand.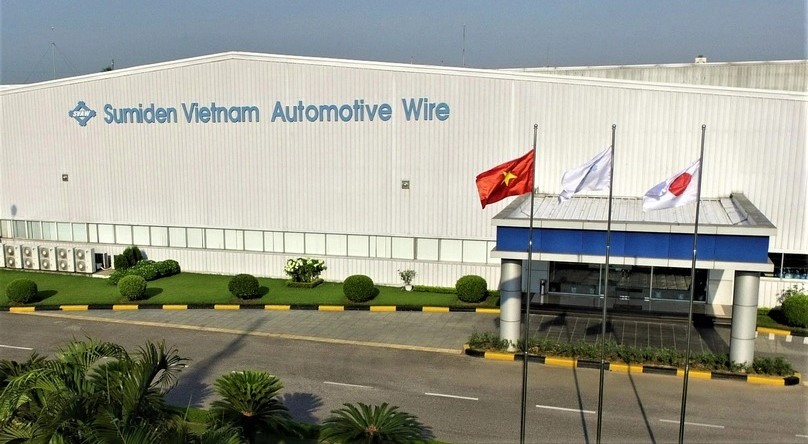 Sumiden Vietnam said it will not build a new factory to achieve the new capacity, just install some more machines and equipment.
The company's current capital is $47 million, with 59% from Sumitomo Wiring Systems and 41% from Sumitomo Electric Industries.
Also in Dai An Industrial Park, Sumidenso Vietnam, another Sumitomo subsidiary, operates a factory manufacturing cars and electronic wires. The facility opened in 2018.