Thaco Group eyes $2.13 billion bauxite complex in Central Highlands
Wed, August 24, 2022 | 4:18 pm GTM+7
Truong Hai Group or Thaco, a multi-sector Vietnamese conglomerate, is eyeing to invest VND50 trillion ($2.13 billion) in a bauxite ore processing and exploitation complex in the Central Highlands province of Lam Dong.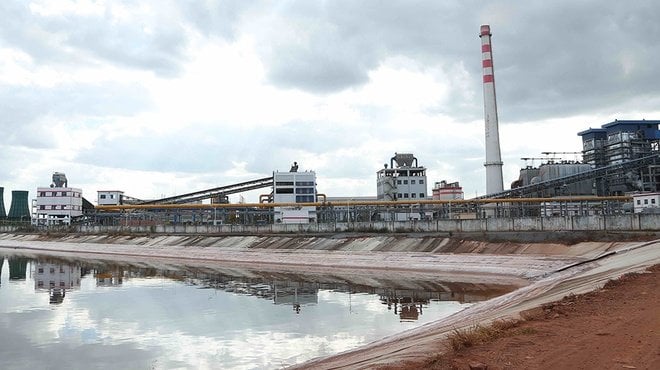 Lam Dong's Department of Industry and Trade and relevant local agencies have agreed to propose the provincial People's Committee allow the corporation to make a survey on the project in Bao Loc town and Bao Lam district.
The project will comprise a 500-hectare bauxite ore refining plant with a capacity of 3.25 million tons of refined ore per year, a 500-hectare alumina processing factory capable of churning out 1.3 million tons a year, and a 150-hectare aluminum factory with an annual capacity of 300,000 tons.
According to the department, once operational, the project is expected to employ about 5,000 workers and add VND3 trillion ($127.8 million) to the State budget annually.
Vietnam currently boasts estimated reserves of about 9.2 billion tons of raw minerals, ranking third in the world. Ore reserves explored in Lam Dong, Dak Nong, Gia Lai and Binh Phuoc provinces comprise about 4 billion tons.
With great bauxite potential, the Central Highlands region is attracting more and more investors in the bauxite, aluminum and alumina industries.
In April 2022, steel maker Hoa Phat proposed authorities of Dak Nong province allow it to invest in a 2-million-ton alumina processing project, a 5-million-ton ore refining plant, an aluminum electrolysis plant with a capacity of 500,000 tons per year, and a 1,500 megawatt wind power plant in Dak Song and Tuy Duc districts. The projects' combined investment is estimated to exceed $4 billion.
Also in the month, Viet Phuong Group reported to the Standing Board of the Dak Nong provincial Party Committee on the Dak Glong bauxite-alumina-aluminum complex project. Covering 600 hectares in Dak Glong district, the project has a designed annual capacity of 2 million tons of alumina. In addition, it plans to build an electrolysis plant capable of producing 600,000 tons of aluminum per year.
At the same time, the state-run mining group Vinacomin asked the government to consider its proposal to increase the capacity of two bauxite projects in the Central Highlands as well as expand the implementation of other bauxite and alumina exploitation and processing sites in this region.
According to Vinacomin, its two bauxite projects, including the Tan Rai bauxite-aluminum complex in Lam Dong province and Nhan Co alumina factory in neighbouring Dak Nong province, have an annual capacity of 650,000 tons of alumina each. As they boast proven high economic efficiency after over 15 years of operation, the corporation proposed raising their capacity to 800,000 tons of alumina per year.
Last June, Dak Nong authorities allowed Duc Giang Chemicals Group to survey a bauxite mine in Tuy Duc and Dak Song districts to build an alumina processing plant in Dak Song district. The VND57 trillion ($2.43 billion) project will include three ore refining plants with a total annual capacity of 14.4 million tons of bauxite ore.
Truong Hai Group, formerly known as Thaco Auto Corporation, was founded in 1997 in Dong Nai province, southern Vietnam. After 25 years of development, from a company trading and repairing second-hand vehicles, Thaco has turned into a multi-industry holding corporation operating in automobiles, agro-forestry production, mechanics and supporting industries, investment-construction, logistics and commerce-services.
The group's total revenue topped VND60 trillion ($2.6 billion) in 2021, including $239 million from exports. Thaco paid over VND20.5 trillion into the State coffer last year, and over VND17.9 trillion in the first half of this year.