Toymaker Lego to receive first land tranche for $1 bln facility
Tue, August 9, 2022 | 1:16 pm GTM+7
Binh Duong province authorities are set to hand over 22 hectares of land to Danish toymaker Lego's $1 billion carbon neutral factory project by this month end.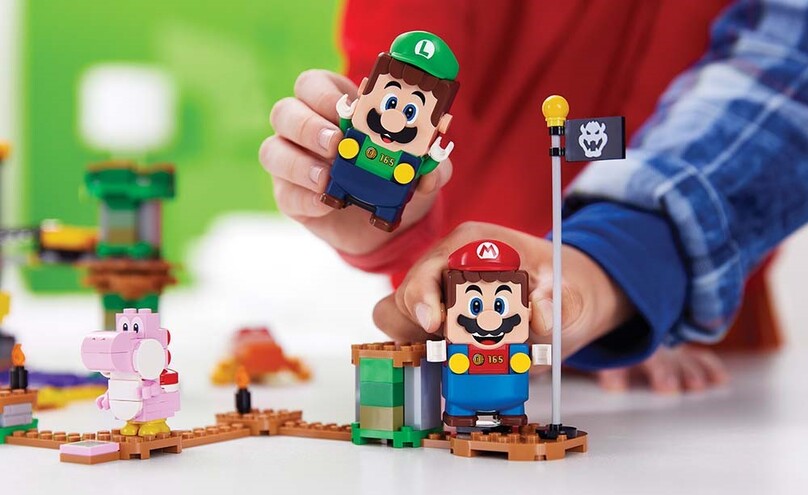 According to the Singapore-invested VSIP joint venture, developer of the VSIP Binh Duong III industrial park, land levelling is proceeding rapidly, including the plot for Lego. Roads are also being built as part of the park's infrastructure development.
So far, 10 of 44 hectares earmarked for Denmark's Lego have been levelled. The first 22 hectares will be handed over this month and the rest by the end of September.
The above information update was provided Monday to Nguyen Van Loi, a Party Central Committee member and chief of Binh Duong's Party Committee when he paid a working trip to the industrial park.
Binh Duong Vice Chairman Nguyen Van Danh and Preben Elnef, vice president of the Lego Group, were also members of the visiting team.
Earlier, on June 13, Elnef had met with Loi and requested help with investment procedures, including handing over the project site for construction. Elnef had said then that Lego expected to bring the solar-power driven facility online in 2024.
Loi had said then that the provincial administration was striving to hand over all 44 hectares at once or in two batches of 22 hectares each.
During Monday's field trip, Elnef thanked local authorities and others concerned for their efforts to create favorable conditions for Lego to receive the earmarked land.
Lego obtained a license in March this year to develop its latest project worldwide, as also the largest investment in Vietnam by a Danish company. The state-of-the-art facility, planned as the Lego Group's first carbon-neutral factory, will create up to 4,000 jobs over the next 15 years.
It will be the giant's sixth manufacturing site globally and second in Asia. Lego officials said they chose Vietnam because they wanted to cater to rising demand in Asia and also strengthen their supply chain.
The Danish group said the new factory will feature solar panels on its roof and that VSIP will build a solar project nearby on behalf of Lego. Together, they will produce enough renewable energy to match 100% of the factory's annual requirements. The factory will be designed to accommodate electric vehicles and be outfitted with energy-efficient production equipment.
Lego also said it will, in collaboration with VSIP, plant 50,000 trees in Vietnam to compensate for vegetation removed during construction.