Transport ministry supports $185 mln Lai Chau airport investment
Fri, September 9, 2022 | 9:06 pm GTM+7
The Ministry of Transport said Thursday it supported Lao Chau province's proposal to build a VND4,350 billion ($185 million) new airport, for both civil and military purposes, in the northern mountainous province.
In mid August, Lai Chau People's Committee had proposed the government allow the province to study such a project in the form of public-private partnership (PPP).
In the same month, Deputy Prime Minister Le Van Thanh asked the transport ministry to appraise the proposal and report to the government
According to the ministry's draft aviation development plan in 2021-2030, the 117.09-hectare airport has a capacity of 500,000 passengers a year. It can serve Fokker 70 and ATR72 planes or aircraft of similar size.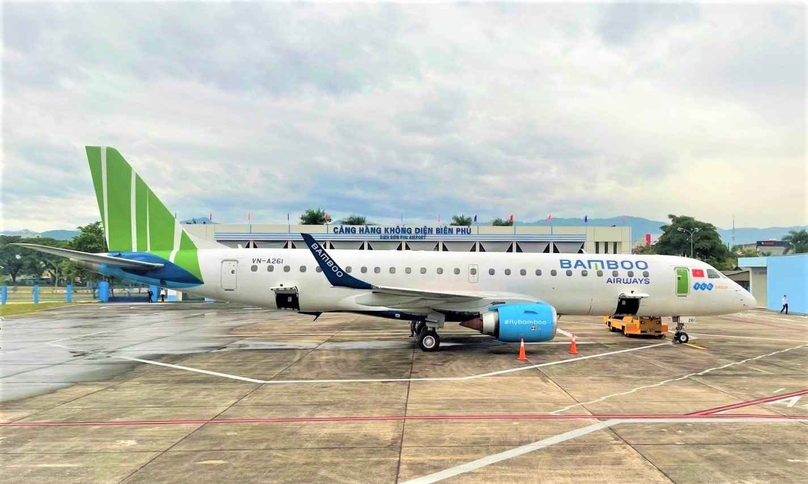 Lai Chau province has a long border of 265 kilometers with China. It has no airways or waterways, with National Highway 32 the only road connecting with the lowland.
Since the route is susceptible to flooding and landslides, especially during rainy seasons, the airport is expected to boost development across the province.
Currently, Vietnam's northwestern mountainous region is served by Dien Bien Airport. According to the Ministry of Transport's proposed planning, by 2030, this area will have four domestic airports including Lai Chau (Lai Chau province), Dien Bien Phu (Dien Bien province), Sa Pa (Lao Cai province), and Na San (Son La province).