Turkish hotel group wants to develop six brands in Vietnam
Wed, September 14, 2022 | 8:45 am GTM+7
Continent Worldwide Hotels has signed a master franchise and development agreement with Ritz International Co. to introduce and develop the Turkey-based hotel management firm's six brands in Vietnam.
The deal confirms Continent's strategy to continue expanding its brands in Asia, the company said Monday. Neither side disclosed the value of the deal.
Continent Worldwide's six brands are Continent, Ancyra, Swiss Inn, Lofty, Jomo and Zeez. The Turkish firm has stressed that the deal with Ritz International is separate from its two operating Ancyra hotels in Vietnam, one located in Hanoi's Old Quarter and the other in Danang city, the hub of Vietnam's central region.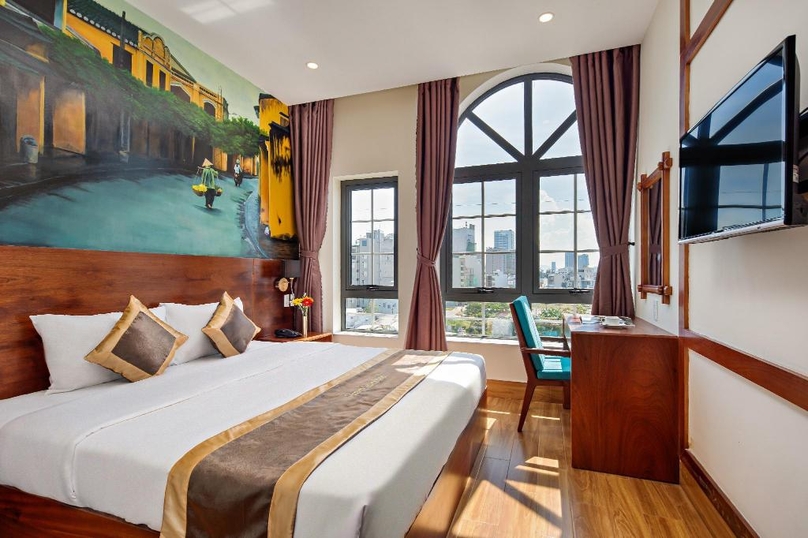 "This anticipated partnership with Ritz International Co. will help us accelerate our growth plans and make a significant impact on the Vietnamese hotel market in a relatively short space of time", Bernard Houppertz, Continent president of operations & franchise development, Asia, said in a release.
Ritz International CEO Amir Ahmad Mohamad said: "As a result of extensive research, Ritz International has confirmed that the Vietnamese hotel sector offers tremendous growth opportunities."
He said the Turkish group's new approach to franchise business convinced Ritz to choose Continent Worldwide Hotels as its partner.
Vietnam reopened its borders to foreign tourists in March this year after over two years of pandemic-prompted closure. The country welcomed more than 1.44 million international arrivals between January and August this year, up 13.7 times year-on-year, but down 87.3% from the same pre-pandemic period in 2019, according to the General Statistics Office.