Vietjet seeks to offer shares for $200 mln in proceeds
Tue, September 13, 2022 | 5:05 pm GTM+7
Vietnamese budget carrier Vietjet Air plans to issue 34.8 million new shares to professional securities investors, equivalent to 6.43% of the total number of outstanding shares.
The agreed offering price is VND135,000 ($5.73), equivalent to VND4,698 billion ($199.5 million) in proceeds.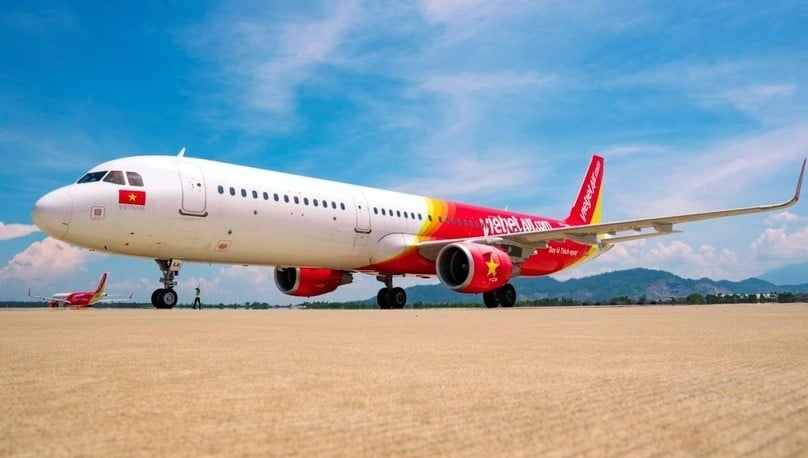 Of the proceeds, VND1,136 billion ($48.25 million) would be spent on investment in aircraft for lease; VND1,242 billion on investment in engines for lease and equipment for aircraft repair; the remaining VND2,320 billion for supplementing liquidity and working capital.
Currently, the carrier has a charter capital of VND5,416 billion and can increase the scale to a maximum of VND5,764 billion ($244.8 million) after the above issuance plan.
It has not announced the investors' identity, but the selection criteria are economic organizations operating in the fields of financial technology, logistics, and aviation services that are able to provide financial support to Vietjet.
Shares successfully offered will be restricted to transfer within one year. The issuance time is expected to be in 2022 and 2023 after being approved by the State Securities Commission.
Vietjet also announced that the current foreign ownership rate is 16.82%, while the maximum allowed rate is 34%. It plans to temporarily fix the maximum foreign ownership ratio at 30% until the issuance.
The carrier chose Viet Capital Securities JSC as a consultant for the private placement of shares, for registration at the Vietnam Securities Depository (VSD) and listing on the Ho Chi Minh City Stock Exchange (HoSE) for the shares successfully offered.
Vietjet recorded an after-tax profit of VND145 billion ($6.18 million) in the first half of the year, up 19% year-on-year as domestic travel demand recovered.
The firm's consolidated revenues rose 111% to VND15,934 billion ($679 million), according to its financial statement.
Air transportation fetched revenues and after-tax profit of VND14,898 billion ($635 million) and VND80.33 billion ($3.42 million), up 197% và 135% year-on-year, respectively.
The carrier said demand on domestic air routes surged 30% in the first six months over the same period in pre-pandemic 2019.
It operated nearly 33,000 flights in the period, transporting six million passengers, up 135% and 200% year-on-year, respectively. The volume of goods transported reached more than 11,000 tons.
The Vietjet Aviation Joint Stock Company is listed on the HoSE as VJC. It closed the trading morning session on Sept. 13 at VND117,900 ($5.01).