Vietnam automakers seek cut in tax, fee for hybrid vehicles
Sun, August 21, 2022 | 8:16 pm GTM+7
The Vietnam Automobile Manufacturers' Association (VAMA) has proposed that the government reduces the special consumption tax and registration fees for electric-gasoline hybrid vehicles.
Specifically, the tax and fee reduction has been proposed for hybrid electric vehicles (HEV) and plug-in hybrid electric vehicles (PHEV).
The association said such incentives would stimulate demand and attract consumers, encouraging automakers to make large and synchronous investments in developing charging station networks which are integrated with static traffic so that vehicles can be charged while parking and power generation systems ensure sufficient clean power supply.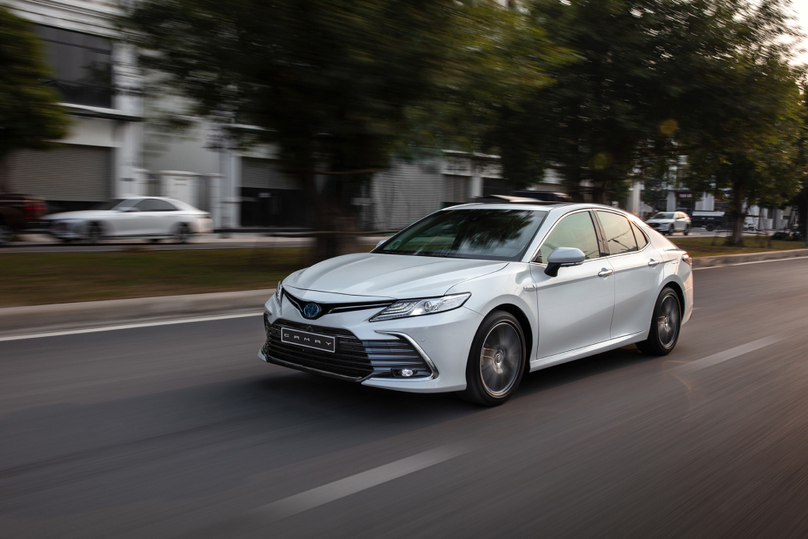 The incentives can be gradually decreased in the next phase, and after 2050, there will be no need for separate support policies, with these vehicle lines already having a sustainable market share, VAMA said.
The association also proposed that the government quickly approves a new development strategy for the nation's automobile industry in the "new situation" with suitable preferential policies.
The strategy should create a legal corridor to attract and encourage businesses to invest and develop based on new technologies.
According to analysts, Vietnam's transport infrastructure is feasible for the development of gasoline-electricity fueled vehicles. These can travel long distances like gasoline-fueled cars, while causing less environmental pollution and not requiring large investments in charging station infrastructure.
In the beginning of the year, the National Assembly decided to reduce the special consumption tax (SCT) for battery electric vehicles with less than nine seats from 15% to 3%. The new tax rate took effect this March and will be in force for five years. After March 2027, the SCT for battery electric vehicles will be 11%.
Meanwhile, hybrid vehicles like HEV and PHEV are not entitled to this preferential policy, which means they are still subject to 15% SCT and 100% registration fee.
In the popular car segment, Toyota has been a leader in bringing hybrids to the Vietnamese market. In August 2020, Toyota introduced imported Thai Corolla Cross model and later Corolla Altis and Camry.
Lexus, a subsidiary of Toyota, is a leading luxury car brand in the application of hybrid engines in Vietnam. In the Lexus product range in Vietnam, except for large-sized models like GX, LX and LM, models like IS, ES, NX, RX, LS all have hybrid variants.
Volvo is another rare car company that offers hybrid engine configurations in Vietnam. The Nordic car company currently has two products with hybrid engines, XC60 and XC90.