Vietnam seeks to further tap into world bamboo markets
Fri, August 5, 2022 | 2:51 pm GTM+7
The Vietnamese agriculture ministry is speeding up groundwork for the establishment of a national bamboo association to boost the country's exports of related products.
At a conference on bamboo materials and products in Hanoi Thursday, the ministry (MARD) said it was working with other bodies to form the association as early as possible.
The global bamboo product market size is expected to reach $83 billion by 2028, opening up opportunities for Vietnam, Nguyen Thanh Huyen, coordinator of the EU-funded "Inclusive and Sustainable Clam and Bamboo Value Chains Development in Vietnam" project, told the event.
The program, better known as the SCBV project, was launched in 2018 by Oxfam, MARD, and the Vietnam Chamber of Commerce and Industry to help reduce poverty and inequality in rural areas of Vietnam through addressing challenges in the clam and bamboo value chains. Oxfam is a global confederation of more than 20 independent charitable organizations focusing on the alleviation of global poverty.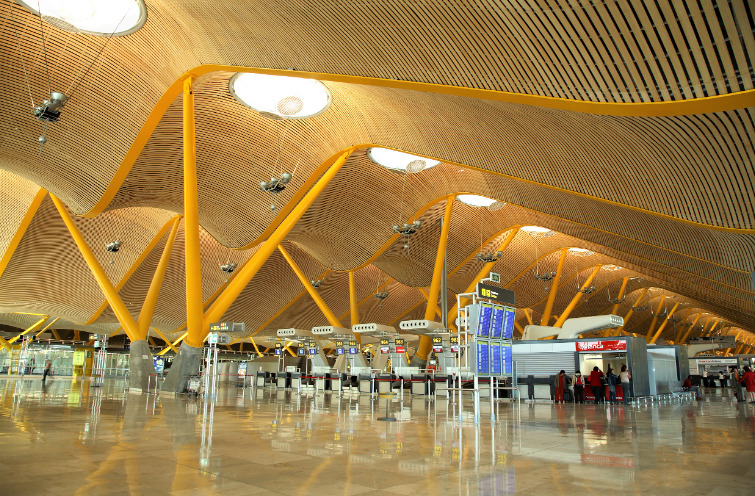 Overseas shipments of Vietnamese bamboo products currently bring about an export value of about $300-400 million a year, Deputy Agriculture Minister Tran Thanh Nam told the conference. Therefore, he encouraged farming businesses, producers and local authorities to join hands in developing large areas of bamboo cultivation so the sector could better meet overseas demand.
Bamboo, a very typical Vietnamese material, is strong, durable, flexible and hard. Vietnam currently houses nearly 1.6 million hectares of bamboo, providing 2.5-3 million tons of material annually, according to the MARD. The EU, South Korea, and Japan are the key destinations for most Vietnamese bamboo shipments.
Huyen from the SCBV project said bamboo products could replace natural wood and chemical compounds. Bamboo has earthquake-resistance capacity, and is able to prevent soil erosion, restore degraded soil, and absorb carbon, helping reduce the impact of climate change.
It also plays an important role in the livelihoods of local farmers, as the tree is currently a source of raw material for over 600 bamboo and rattan craft villages in Vietnam.
Bamboo trees can also be used to produce bamboo beer, bamboo wine, bamboo paper, and some other products, and all are potential goods in the future, said Nguyen Trong Nghia, CEO of Hanoi-based Sao Thai Duong JSC, a supplier of cosmetic pharmaceuticals and herbal foods.
As it is a clear trend that people love green and environmentally friendly products, bamboo could gain wider acceptance as a material in the future for construction, fertilizer and plastic production, he noted.
"R&D on replacing plastic seed with bamboo seed is distinct. We and our partner in Denmark have together made such R&D for six years and secured initial success. More work is being done on working out an organic adhesive for mass production later," Nghia said without disclosing the Danish partner's name.
In Vietnam, bamboo e-bicycles made by company Haybike have won wider acceptance. "We put Vietnamese emotion and soul into our bamboo products, which are cheaper on the domestic market than some imported equivalents," Haybike CEO Nguyen Van Tuyen told The Investor.