Vietnam's cement exports set for decade-long growth
Fri, August 12, 2022 | 7:41 pm GTM+7
Vietnam's cement industry is likely to see increased production, continuous supply surplus and rising exports over the next decade, according to global market insights firm Research and Markets.
The company's "Research Report on Vietnam's Cement Industry 2022-2031" analyses factors that will keep the industry ticking upward before reaching an equilibrium after 10 years.
"The drivers of rising cement production volume in Vietnam include the rising demand for cement in the domestic market with the development of its real estate industry and infrastructure; the export volume will also grow year by year due to the low-price level of cement in Vietnam," the report says.
Notably, the designed capacity of cement production in Vietnam is expected to surge in the next three to five years with aggressive expansion by local manufacturers including Tan Thang, Vissai and Xuan Thanh.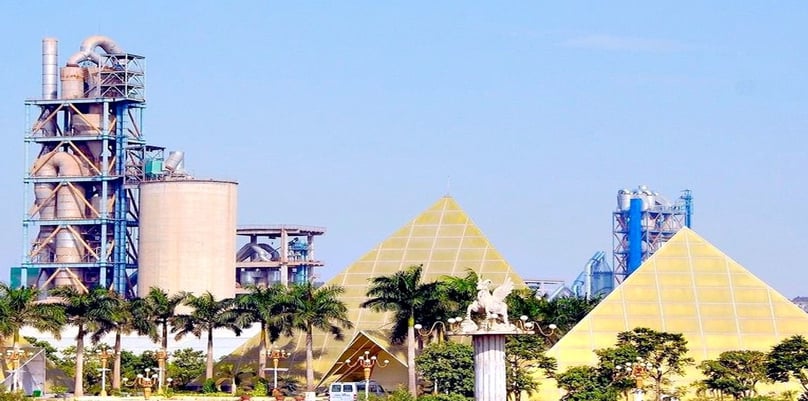 In 2021, Vietnam's GDP increased by 2.58% and reached $3,626.2 billion. This was "already a good figure" considering the Covid-19 situation in 2020-2021. The report notes that the Vietnamese economy has been growing rapidy for many years, but wages in the manufacturing sector are still at a low level, less than 50% in China and far below that of the developed countries in 2021.
"The low labor cost gives Vietnam's cement industry a key advantage compared to China or other developed countries. Besides, Vietnam possesses rich ore resources, the raw material for cement production."
Vietnam's cement and clinker production volume reached 101.22 million tons last year, a 1.1% increase year-on-year. By and large, construction of infrastructure and the booming property industry have contributed to increasing domestic consumption of cement in recent years. Several large infrastructure projects are underway, but the current consumption of cement is not at its peak, the report says.