Vinamilk to build 14th dairy plant in Hung Yen
Mon, September 12, 2022 | 6:54 am GTM+7
Vinamilk, Vietnam's largest dairy company, will begin construction of a VND4,600 billion ($196 million) dairy factory in the northern province of Hung Yen in late December.
The construction timeline, December 28, was confirmed at a recent meeting between company representatives and Hung Yen's authorities.
The plant, Vinamilk's 14th in the country, will be located in Phung Chi Kien commune, My Hao township in the province that borders Hanoi.
The first phase is expected to come into operation in the fourth quarter of 2025, while construction of the whole project is scheduled for completion in 2030.
Vinamilk, listed on the Ho Chi Minh Stock Exchange (HoSE) as VNM, currently operates 13 plants across the country. It has three wholly-owned companies abroad: Driftwood Dairy Holding Corporation in the U.S; Vinamilk Europe in Poland; and Angkor Dairy in Cambodia. It also has stakes in three other dairy firms abroad.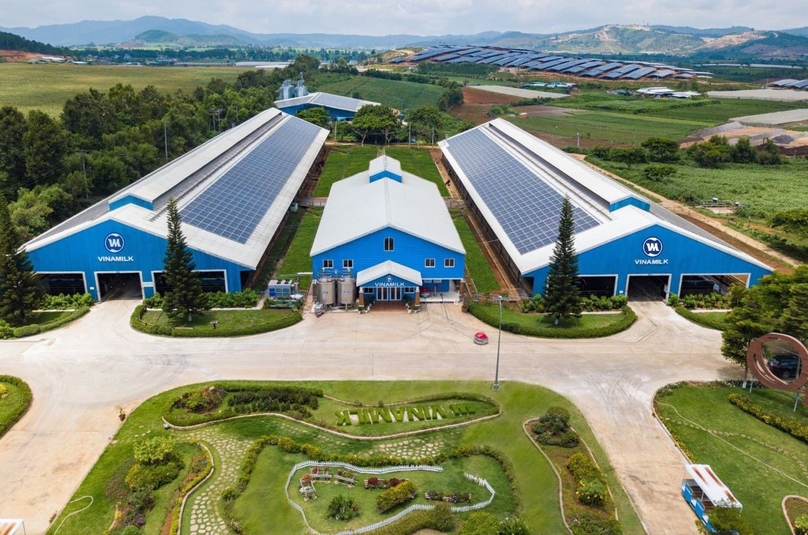 In the first half of the year, its consolidated revenue and after-tax profit reached VND28,808 billion ($1.23 billion) and VND4,386 billion ($187.8 million), almost flat and down 20% compared to the same period last year, respectively.
In the second quarter, the company recorded an after-tax profit of VND2,102 billion ($90 million), down 26.5% year-on-year. Its profit had declined for six quarters in a row.
The decline was attributed to inflation that impacted purchasing power, surging prices of input materials and more competition in the domestic market as new companies enter the fray, according to the firm's financial statement.
According to an assessment released in August this year by the world's leading brand valuation company Brand Finance, Vinamilk has a brand value of $2.8 billion, up 18% over 2021, and ranks sixth among the top 10 most valuable milk brands in the world.