Woman gets 9 years in jail for blackmailing rich ex-lover
Fri, September 9, 2022 | 10:50 am GTM+7
The Hanoi People's Court sentenced Doan Phuong Anh, 34, to nine years in jail Thursday for blackmailing her former lover, the CEO of a local real estate company.
Prosecutors said that in 2018, Chien lived with Anh in Hanoi's Times City urban complex after his divorce. In February 2021, he wanted to end the relationship with Anh and moved to another living area.
Anh demanded that Chien compensates her for "mental damage."
On February 19, 2021, the duo signed an agreement under which Chien agreed to give Anh an apartment worth VND5 billion ($212,300), help her open a VND1 billion jewelry shop, and a savings account worth VND2 billion when he has conditions to do so. In return, Anh agreed not to "disturb" Chien anymore.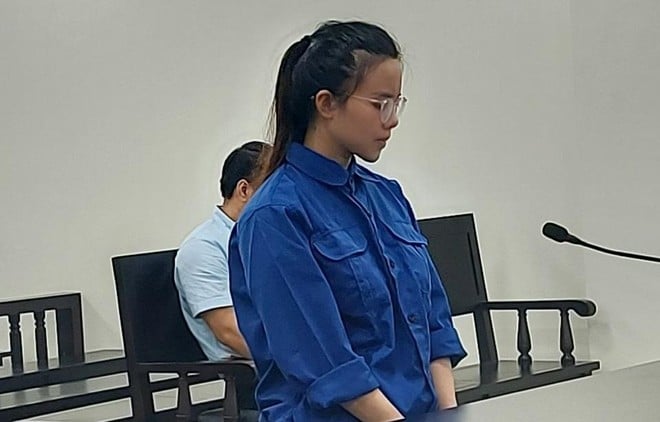 Since Chien had yet to fulfill his part of the agreement during the May-November 2021 period, Anh kept calling his friends, relatives, and business partners. She even shared intimate photos of the time when they were living together, demanding that he pay her VND13 billion ($552,000).
In October 2021, Chien transferred VND250 million ($10,600) to Anh's account. A month later, they agreed to meet each other at a bank branch in Dong Da district.
Anh was caught red handed while receiving VND400 million from Chien.
The VND400 million was returned to Chien and Anh's family also repaid VND250 million. The defendant did not ask for further compensation from her ex-lover and suggested a more lenient sentence.