Work on central Vietnam section of North-South Expressway to begin by year-end
Mon, August 22, 2022 | 9:35 am GTM+7
Construction of an 88-km section connecting the central province of Quang Ngai with Hoai Nhon township in neighbouring Binh Dinh province will start by the end of this year.
The VND20,469 billion ($874.6 million) section is part of 2021-2025 implementation of national project North-South Expressway.
The central Vietnam section will connect a series of key tourism attractions in Quang Ngai and Binh Dinh provinces such as Sa Huynh Beach, Quy Nhon Port, and Tam Quan commune which boasts the most coconut trees in the central region.
The publicly-funded construction is expected to be basically completed in 2025, to put it into operation in 2026.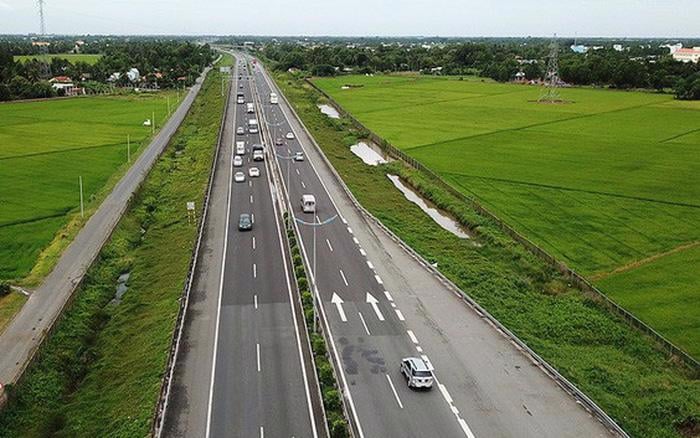 The Ministry of Transport's Project Management Board 2 said that it has received approval for a detailed schedule of the Quang Ngai-Hoai Nhon section.
The project will be divided into four design segments, corresponding to as many bidding packages, and work on the first 30 kilometers package is expected to start on December 20 this year.
According to the board, it has surveyed 90% of the topography and hydrology, and is still conducting geological surveys, striving to complete the technical design by the end of October and finalize the budget estimate by November 5.
The Quang Ngai-Hoai Nhon section has a total length of 88 kilometers - 60.3 kilometers in Quang Ngai and 27.7 kilometers in Binh Dinh province.
The expressway is designed to have six lanes, with the width of the roadbed being 32.25 meters. However, the first phase will have only four lanes, with the roadbed of 17 meters wide, and a design speed of 80 km/h. It will have six intersections and three tunnels, of which the longest one is more than 3,200 meters.
Investing in building this road section and other parts of the North-South Expressway is now deemed an urgent need, contributing to serving the travel needs of people, circulation of goods, and promoting economic and tourism development of the central provinces.