World Bank supports Vietnam's eco industrial park development
Thu, September 15, 2022 | 5:15 pm GTM+7
The World Bank is aiding Vietnam in scaling up its development of eco industrial parks to improve the country's industry competitiveness, a specialist at the institution said.
"Eco industrial parks align with the global environmental, social, and governance (ESG) requirements and contribute to climate change mitigation and adaptation targets in the Nationally Determined Contribution of Vietnam," Nah-yoon Shin, World Bank private sector specialist, said at a conference in Ho Chi Minh City Thursday.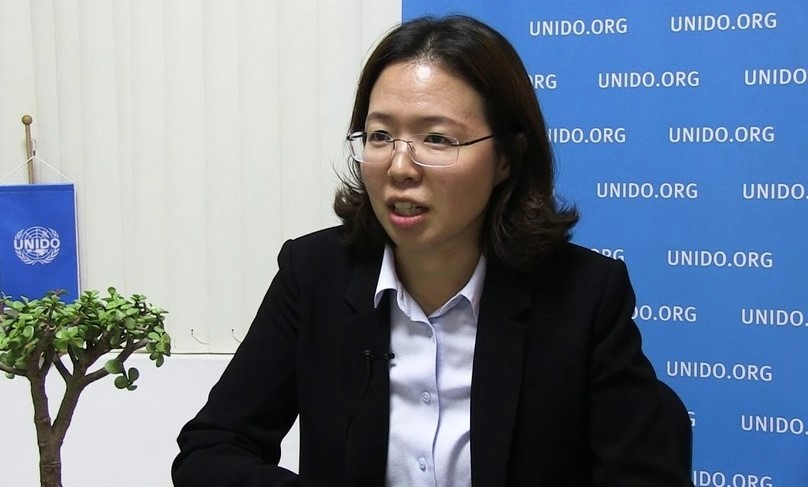 Vietnam's Nationally Determined Contribution (NDC) under the United Nations Framework Convention on Climate Change defines that climate change adaptation must be linked to sustainable development. The NDC recognizes that both national and local road networks are at risk of being heavily impacted by climate change.
The government issued Decree No. 35 this May on the management of IPs and economic zones as the first step in building a legal framework for EIP development. Vietnamese regulators are building specific guidelines and regulations for developing real eco industrial parks (EIPs) in the country.
Shin said Decree 35 includes useful financial incentives and linkages to green finance, but challenges remain. "The World Bank proposes to offer a consolidated project to address these challenges together with international institutions," she said.
The World Bank's proposed activities include supporting developers to develop EIP roadmap and action plans, financing IP green infrastructure projects utilizing government budget, subnational green bonds, and co-financing from international financial institutions, including initiatives through blended finance structures to leverage additional commercial capital.
Shin added the World Bank can support green projects and businesses. As for this proposal, participating cities and provinces can develop a result-based matching grant program to support green projects for tenant firms to leverage existing commercial finance.
The World Bank can also support and incentivize green transition, she said. Accordingly, participating cities and provinces will provide matching grants to support tenant firm verification and certification of green financial instruments and products.
Two other measures The World Bank can offer are to strengthen financial institution capacity to increase green financing, and develop a digital platform for improved distribution management systems. "This means real-time energy consumption monitoring and management systems at park level," Shin clarified.
The specialist said financing mechanisms used in the global bank's EIP offerings can go under two groups namely blended and green finance.
The first includes mixing different sources of financing to create new and most viable financial models; public-private joint financing for long-term investments in green infrastructure, like solar power; matching grants to support tenant firms in adopting models of industrial symbiosis, circular economy, and green practices; credit guarantee and other supporting mechanisms to mobilize private capital flow.
The second, which is green finance, would involve green and resilience bonds for green and resilient infrastructure investments; sustainability-linked bonds; preferential green loans linking with predetermined green projects; green credit lines for the central bank to push capital toward greener sectors; and sustainability-linked loans that depend on the specific sustainability performance targets for borrowers; carbon credit; and tax incentives and investment promotion opportunities for EIP developers.
Shin underlined the need to develop EIPs globally because "market demand for firms to meet ESG requirements and decarbonization targets is growing."
Sustainability-marketed products grew 5.6 times faster than conventional products, and 3.3 times faster than the consumer product goods market, the World Bank consultant told the conference, citing New York University Stern Center for Sustainable Business data of 2019.
In global competitions, firms are implementing changes in their production processes to remain competitive in a low-carbon future. The World Bank expert said the adoption of closed-loop economy models (in which no waste is generated, everything is shared, repaired, reused, or recycled) is estimated to create business opportunities worth $4.5 trillion globally by 2030.