Vietnam speeds up legal work to boost eco industrial park development
Thu, September 15, 2022 | 6:19 pm GTM+7
Vietnamese policymakers are seeking to improve the country's legal framework to bolster the development of eco industrial parks, a global trend.
"Regulators are building specific guidelines and regulations for developing real eco industrial parks (EIPs) in the country," Deputy Minister of Planning and Investment Nguyen Bich Ngoc said Thursday while presiding over a conference on the theme in Ho Chi Minh City.
The government's Decree No.35 issued this May on the management of industrial parks and economic zones is the first step in building such a legal framework, while further detailed rules are not available. Therefore, implementation remains complicated.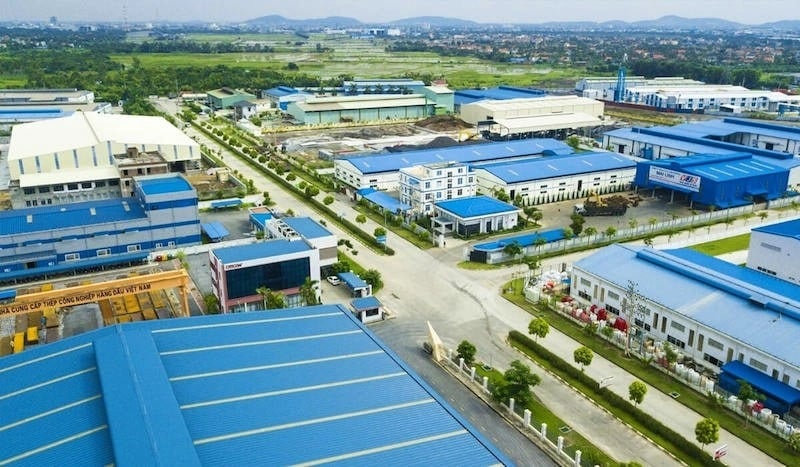 The United Nations Industrial Development Organization (UNIDO) broadly defines an EIP as a dedicated area for industrial use at a suitable site that ensures sustainability through the integration of social, economic, and environmental quality aspects into its siting, planning, management and operations.
Over time, the EIP concept has evolved to address additional, inter-related aspects, including resource-efficient and cleaner production, industrial symbiosis, climate change, pollution, social standards, shared infrastructure, improved spatial zoning and management.
Between 2020 and 2023, UNIDO and the Ministry of Planning and Investment (MPI), with support from the Government of Switzerland, are carrying out a $1.8 million project to implement an EIP initiative in HCMC, Hai Phong, Danang, Can Tho, and Dong Nai.
The six IPs in the project were Hiep Phuoc in HCMC, Deep C in Hai Phong, Hoa Khanh in Danang, Tra Noc 1 and 2 in Can Tho, and Amata in Dong Nai.
Bruno Jaspaert, CEO of Deep C Industrial Zones, a Belgian developer and operator of a cluster of IPs and ports in Hai Phong and nearby Quang Ninh, said his company collects wastewater from its tenants, and this treated water is reused for irrigation.
Deep C also reuses sludge after each treatment cycle for trees. However, it has been waiting for three years for a permit to be able to sell this internationally standardized treated water to tenants.
Such water recycling is part of a circular economy model, but his company has not been allowed to sell this water, Jaspaert told the conference.
Pham Anh Tuan, water and environment director at Amata Vietnam Co. Ltd., said that Thailand-based Amata Corporation, his parent company, recycles and reuses all industrial wastewater in Thailand, but Vietnam's environment and construction ministries have not supplied specific regulations on this.
"Developers need such rules indeed," Tuan said. He also mentioned industrial symbiosis as a difficult task in the EIP development process, because in many cases, waste or by-product from one tenant cannot become a resource for another tenant as the latter does not need them.
Like him, Vu Anh Tu from the Ministry of Construction's zoning and architecture department, said industrial symbiosis requires some compromise or collaboration between EIP developers and tenants.
Besides, Tu said the Vietnamese legal framework that MPI and UNIDO are taking the lead in building should include rules on providing accommodation for EIP experts and workers.
"Actually, current regulations on such accommodation are applied for a conventional industrial park, not for EIPs," he said.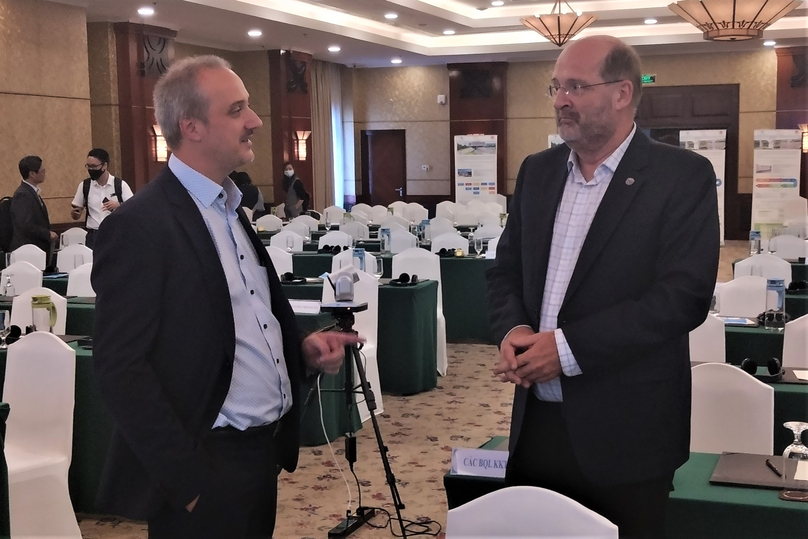 According to Pham Hong Diep, chairman of Shinec JSC, the developer of Nam Cau Kien IP, Vietnam's first EIP located in Hai Phong, the cost to build an EIP is higher compared with a traditional one, and it would take a longer time to get investment capital back.
For Vietnam to achieve the desired object of boosting EIP development, a well-coordinated mechanism among different stakeholders, strong leadership and political commitment are required, said Werner Bardill, Swiss consul general in HCMC.
"The strong political commitment from the government of Vietnam is critically important," the diplomat said at the conference.
"Today's event, which gathers many different stakeholders, is proof that we are on the right track. Let me reaffirm Switzerland's commitment to supporting Vietnam in its efforts to gear towards a sustainable and inclusive economy."
Bardill added his country has also faced and continues to face various environmental challenges, but it is already known as an eco-friendly country where protection of the environment has become part of daily life.
To optimize the implementation of Decree 35, the MPI is completing the social and economic indicators for EIPs in Vietnam. The ministry is gathering opinions from real estate developers and experts, then submitting reports for the government's approval.
Le Thanh Thao, UNIDO Vietnam country representative, appreciated the government's efforts in catching up with the global EIP trend.
"The government is championing green and sustainable economic growth, with eco industrial park development being part of it. This is definitely a sound policy," she said.
Attending the full-day conference, Alessandro Flammini, project coordinator from UNIDO Austria, shared international experience in EIP transition, including industrial symbiosis lessons.
"Indonesia has enacted laws which prohibit the reuse of industrial wastewater for any other use. The lawmakers are primarily concerned with the reuse of industrial wastewater in agriculture because soil contamination from the pollutants in the industrial wastewater, or in homes, because health and safety concern consumers," Flammini mentioned the case as a barrier to the promotion of circular economies worldwide.