18 commercial banks allowed to lend more
Thu, September 22, 2022 | 8:29 am GTM+7
Eighteen commercial banks that account for 80% of the Vietnamese banking system's credit have had their credit growth cap for this year lifted by the central bank.
The State Bank of Vietnam has lifted the credit growth limit for these banks by between 0.7 and four percentage points, according to a report by VNDirect Securities, a leading brokerage house.
The highest raise in limit of four percentage points went to Sacombank, listed on the Ho Chi Minh City Stock Exchange as STB.
The new credit growth caps for banks are now between 10.2% for Maritime Bank (MSB) and 18.4% for HDBank (HDB).
Four biggest banks in Vietnam in terms of assets, namely state-owned Agribank and state-controlled Vietcombank (VCB), VietinBank (CTG), and BIDV (BID), have their figure raised by 3.5, 2.7, 0.7, and 0.7 percentage points, respectively. Their new credit growth limits are 10.5%, 17.7%, 10.7%, and 10.7%.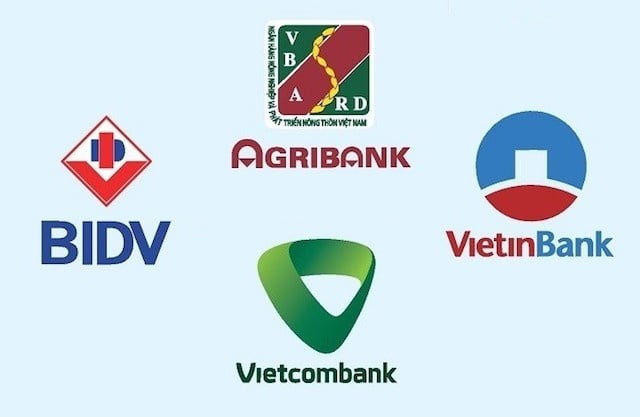 VNDirect Securities said the State Bank has prioritized strong banks with high capital adequacy ratio (CAR) for lifting their credit growth cap.
As a result, the 18 banks can lend by up to VND9,375,477 billion ($395.7 billion) in 2022, versus VND8,320,189 billion last year.
The central bank had insisted on maintaining credit growth cap of 14% for the whole banking sector this year, saying commercial banks' suggestion of increasing it to 15-16% was risky.
According to latest State Bank data, as of July, total credit in Vietnam had reached VND11,440,719 billion ($482.83 billion), up by 9.55% over end-2021.
The credit included VND855,353 billion for agriculture, up by 7.31%; VND3,082,596 billion for industry and construction, up by 7.42%; VND3,000,392 billion for service, transportation, and telecommunications sectors, up 9.17%; and VND4,472,376 billion for other activities, up 11.81%.