Airbus to deliver 50 narrow-body aircraft to Vietnam Airlines from 2025
Thu, September 15, 2022 | 8:04 pm GTM+7
Airbus S.A.S should deliver narrow-body aircraft to Vietnam Airlines from 2025 to boost the carrier's recovery and growth post pandemic, said a state capital management official.
Nguyen Ngoc Canh, vice chairman of the government-run Commission for the Management of State Capital at Enterprises (CMSC), which manages state capital in the national flag carrier, made the statement at a meeting in Hamburg, Germany on Monday with Airbus S.A.S, the aircraft making arm of Airbus.
Canh also urged the European aerospace corporation to cooperate with Vietnam Airlines in assessing demand for expanding the latter's fleet in 2025-2030, with vision until 2035, particularly new-generation narrow-body A220 aircraft.
Vietnam Airlines, listed on the Ho Chi Minh City Stock Exchange (HoSE) as HVN, is set to receive three new-generation A320 NEO aircraft in 2024. The firm plans to receive 50 narrow-body aircraft from 2025.
HVN now operates 81 Airbus planes, including 47 A321 CEO, 20 A321 NEO, and 14 wide-body A350-900.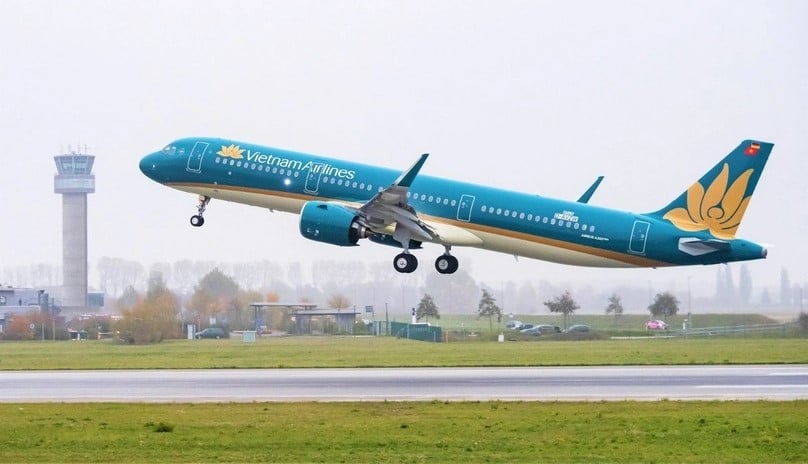 In the first half of the year, Vietnam Airlines earned revenues of more than VND30,000 billion ($1.28 billion), double the same period last year.
However, due to high fuel prices and dormancy of many international routes, its losses mounted to over VND5,100 billion ($217.4 million), down more than VND3,000 billion compared to the same period last year. By June 30, the airline's accumulated loss hit VND28,900 billion ($1.23 billion).
On the HoSE, the carrier's HVN shares were priced at VND15,150 ($0.64) at the closing session on September 15.