Bottlenecks prevent economic zones from realizing potential
Wed, September 21, 2022 | 4:35 pm GTM+7
Many economic zones in the central region have not developed on par with their potential, mired in site clearance woes, slow land procedures and project suspension.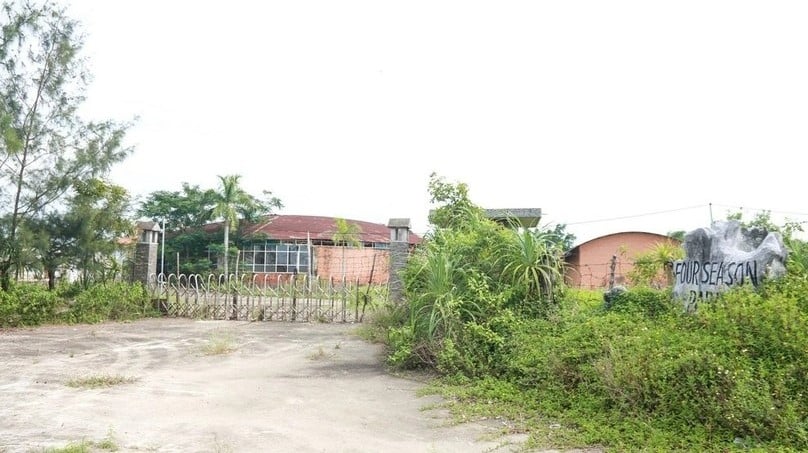 The Dung Quat EZ covers an area of about 45,332 hectares in Binh Son district, Quang Ngai province. Currently, the land for investment in industrial, commercial and service projects in the EZ is almost used up.
However, there are still many vacant lots and construction projects lying unfinished for many years.
According to the EZ's management board, investors are facing many obstacles in project implementation. In particular, the prolonged site clearance compensation has made it difficult for investors to access land, slowing down projects.
As of July 2022, 243 projects in the EZ were operational, while 105 others were delayed. After reviewing these, provincial authorities determined that many of the delayed projects might have their investment licences revoked and new investors selected via bidding.
For some, the province will consider extending the implementation period or reclaiming land, especially from those already obtaining a decision on land allocation or land lease.
The suspended and delayed projects had affected the lives of residents in the economic zone as well as the local investment environment, local officials said.
Similarly, at the Chu Lai Open Economic Zone in neighboring Quang Nam province, local authorities have closed many delayed projects, including a 184-hectare resort complex and a hi-tech agricultural project, both in Thang Binh district.
The province is also considering terminating the investment license for the Nam Hoi An International Joint Stock Company's An Thinh-PPC International Resort project, which covers nearly 200 hectares in Thang Binh district; and the VND1.5 trillion ($63.57 million) Nam Hoi An Education-Training Complex project, which has remained suspended for nearly five years.
According to the management board of Quang Nam's Economic and Industrial Zones, it has terminated seven investment projects and cancelled five detailed plans for entertainment areas, resort villas and high-class hotels last year, finding them unsuitable for the planning and development process of the province's eastern region.
Quang Nam Chairman Le Tri Thanh said the province will revoke licenses from unduly delayed investment projects and call on new investors to implement them.
Meanwhile, Phan Viet Hung, deputy head of the management board of the Binh Dinh Economic Zone, said attracting investment into local economic zones faced many difficulties including land bidding-related procedures, epidemics and the Russia-Ukraine conflict that was preventing foreign businesses from coming to Vietnam.
He said that the board will step up investment promotion and partner with chambers of commerce of other countries to organize "matching events" for businesses.