Dong Nai police arrest bank robber near crime scene
Sun, September 11, 2022 | 1:58 pm GTM+7
Le Huy Dung, 34, was arrested early Sunday after robbing a Vietcombank branch in Dong Nai province off VND920 million ($39,000) Thursday.
Dung was arrested at 1 a.m from a rented house in the province's Long Thanh district, just three kilometers away from the bank branch. The Rulo gun he used in the robbery and the money he robbed were seized, police said.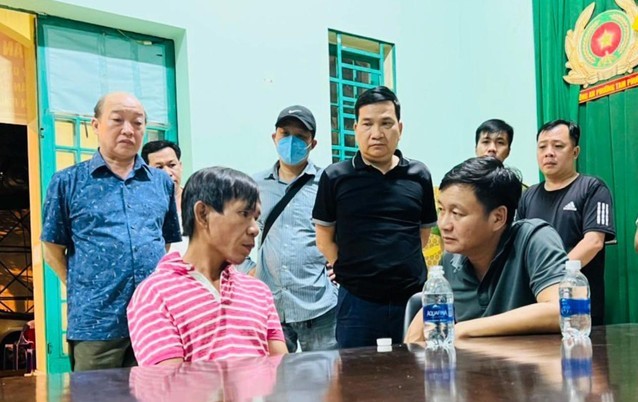 Dong Nai police chief Major General Nguyen Sy Quang said Dung admitted to the robbery and showed them where he'd hidden guns, money and other supportive instruments.
"Dung said he needed money to repay gambling and football betting debts, so he devised a 'very sophisticated' plan to rob the bank and escape," Quang told local press.
Around 3 p.m. Thursday, wearing a black jacket, mask and black helmet, Dung parked his motorbike on Highway 51 and walked to the bank on the opposite of the street. There were quite a few customers in the branch then.
After watching for a while, Dung walked to the counter where a male staff was handing over a lot of money to customers. The robber pulled out a gun and fired it in the air causing everyone to run away from the room in fear.
Dung then forced the male bank staff to put the money into a black nylon bag for him. He repeatedly threatened to shoot people before taking the bag and running out.
No one dared to chase him as he drove away towards Long Thanh district.
The case is being investigated further, police said.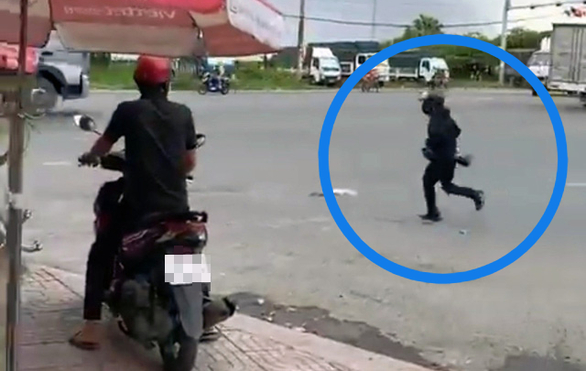 Recently, in another bank robbery case, the People's Court of Hai Phong city sentenced defendant Nguyen Van Nam, 24, to life imprisonment.
In January 2022, Nam brought a loaded gun to Vietcombank's Dinh Vu branch in the northern port city. He fired the gun, threatened employees and collected more than VND3.5 billion ($149,000) in cash.
As he left, he threatened a security guard with the gun and stole a motorbike worth VND7.8 million ($330) to make his escape, the indictment said.