Famous Vietnamese actor invests in Ho Tram real estate
Thu, September 22, 2022 | 4:00 pm GTM+7
Duc Tien, a famous Vietnamese actor, has invested in a house in the Long Island subproject of Novaland Group's NovaWorld Ho Tram Tourism, Resort and Entertainment Complex.
The information was revealed by the actor during his recent visit to the project in the southern province of Ba Ria-Vung Tau.
"When coming here, I believe that I am too lucky with the random choice as it brings an unexpected satisfaction to me," he said.
Impressed with planning and amenities
When Duc Tien visited Ho Tram more than 10 years ago, it was still an untouched land, without large resorts as well as any services that meet tourism and entertainment needs. Living in the U.S., through media channels, he learned that Ho Tram was home to an increasing number of tourism real estate projects.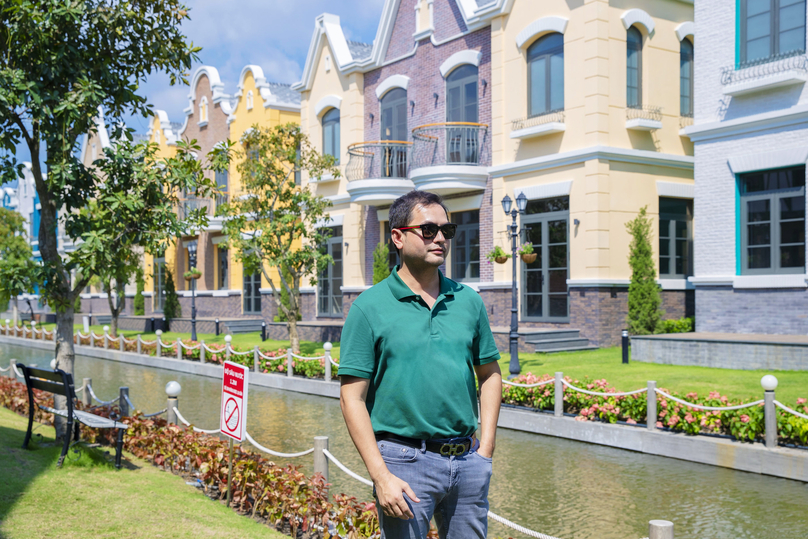 The actor said on this return trip to Vietnam, he accidentally met an old friend who introduced him to some Novaland projects, including NovaWorld Ho Tram-Long Island.
"The name of Long Island sounds attractive as it makes me think of Long Island in the U.S. As a person who loves nature, especially seas, I immediately decided to choose a home on Long Island right after my friend's introduction," Tien said.
He added that he had decided to "put down money" before visiting the subproject. In addition to being impressed by the scale and uniqueness of Long Island shared by his friend, he also has a very firm trust in the brand of Novaland with its existing high-class tourism real estate products.
"Coming to NovaWorld Ho Tram, I was really surprised at the services and planning here. Besides Novaland's huge financial investment, I also see the developer's wholeheartedness in each project," Tien commented.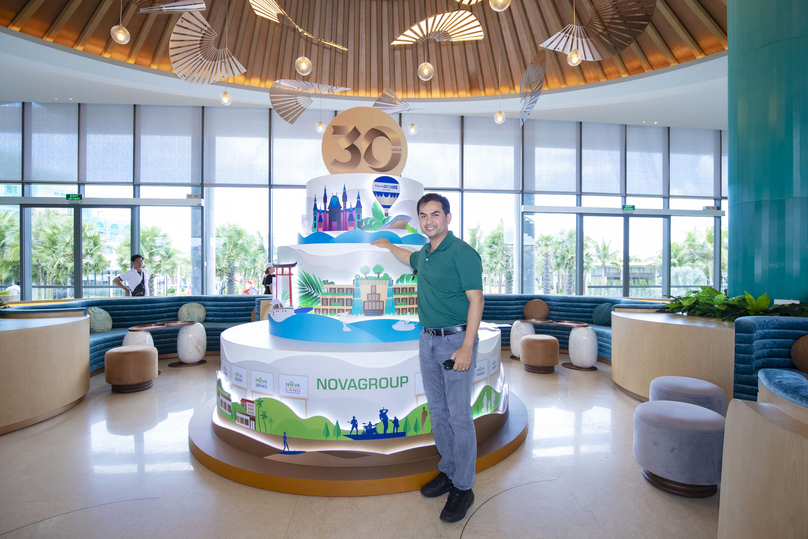 The actor's second home is located in Long Island, part of the NovaWorld Ho Tram project, which is described as a "resort paradise" on the 1.7-kilometer Ho Coc beach, adjacent to the Binh Chau-Phuoc Buu primeval forest.
The subproject is connected to the blue sea through a 10-meter-wide lagoon system that takes sea water to houses. Thanks to that, yachts can dock on your doorstep.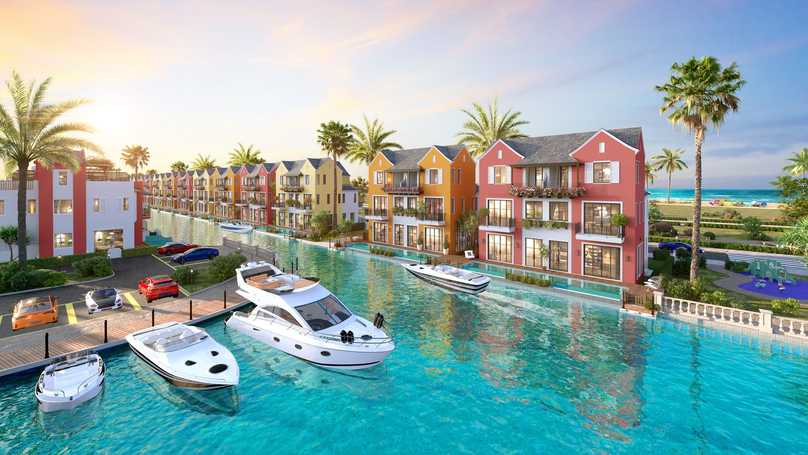 Long Island consists of three compound areas surrounded by a lagoon system, making it both private and connected. All houses have a water view, helping residents fully enjoy the beauty of nature.
In addition, Long Island also inherits hundreds of world-class entertainment, accommodation and resort facilities of the NovaWorld Ho Tram complex, including Tropicana Park, Binh Chau natural hot spring and helipad.
When asked about his experience in investing in resort real estate, Tien said: "In my view, individual investors should visit the projects they are interested in. This is very important as it helps us understand the land, where our real estate is located."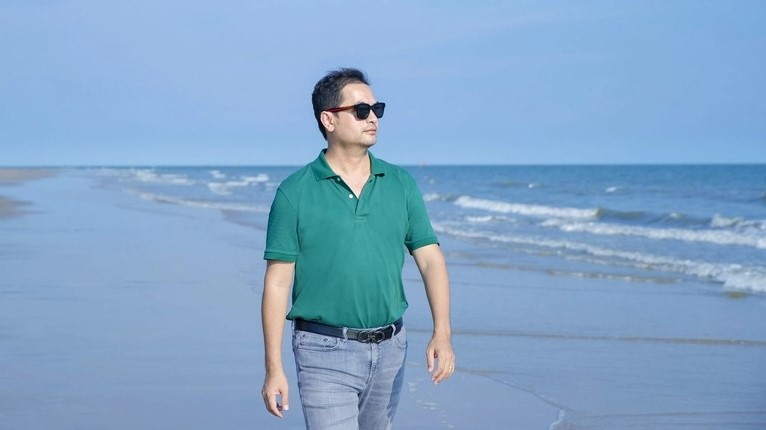 "Visiting NovaWorld Ho Tram, I found myself lucky. Even though I riskily sealed an "online" contract but luckily, I chose a house I like. I also came to the beach in Long Island, a smooth sand beach with very clean water. The atmosphere here is great," he said.
Tien added he chose the Long Island subproject of NovaWorld Ho Tram because of another important factor - location. It only takes him about 90 minutes by car from this house to Ho Chi Minh City or his hometown - Dong Nai province.
In future, there will be five highways connecting to a 42-meter-wide coastal route. The increasingly improved air and waterway transport system will help NovaWorld Ho Tram easily connect to key economic regions.
Therefore, Tien believes that the place will become a high-class tourism-resort-entertainment complex, bringing prosperity to the entire region.