Property developer Novaland's charter capital to top $1 bln
Mon, August 29, 2022 | 10:28 am GTM+7
Novaland, a leading property developer in Vietnam, plans to issue 482.6 million new shares and increase its charter capital to VND24,275 billion, or over $1 billion.
The Ho Chi Minh City-based Novaland Investment Group JSC, listed on the Ho Chi Minh Stock Exchange as NVL, has submitted to the State Securities Commission its plan for the share issuance, with a face value of VND10,000 ($0.43) for proceeds of VND4,826 billion ($206 million).
The new shares will be issued within 45 days of receiving the regulator's approval; and the company expects it to happen this year.
Earlier this month, Novaland's board of directors had approved a plan to borrow $100 million from Singapore's investment fund Credit Opportunities III Pte.
Novaland, one of Vietnam's largest listed companies, had also announced this June that world-leading private equity firm Warburg Pincus has led a $250 million investment in the Vietnamese company. The deal marked the New York-based giant's first investment in Novaland, kicking off their strategic partnership.
Novaland plans to use the proceeds to continue expanding its land bank and complete its ongoing flagship projects in southern Vietnam.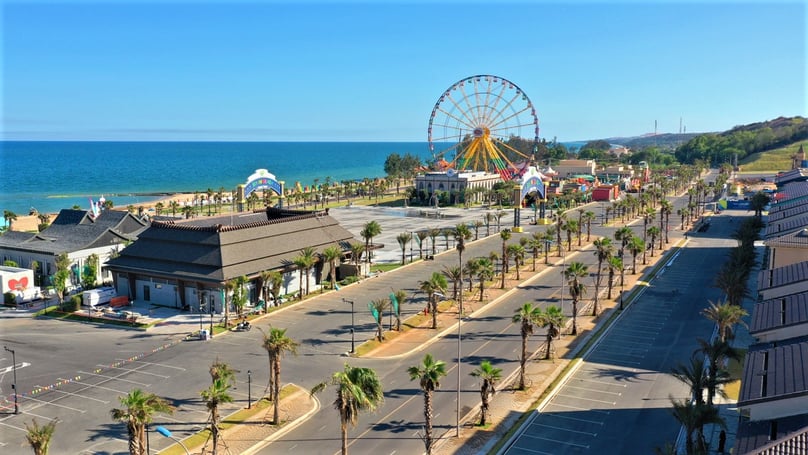 The developer expects its mega-scale projects like Aqua City, NovaWorld Phan Thiet, NovaWorld Ho Tram and others in Ho Chi Minh City to boost its 2022 revenues to VND36 trillion ($1.54 billion), more than double last year's results.
The developer has set a goal of expanding its presence by 2030 to 50 urban areas in 30 cities and provinces with great economic and tourism potential.
In the second quarter of 2022, Novaland's net revenue and gross profit reached VND2,658 billion ($113.5 million) and VND1,127 billion ($48.14 million), up 4.5% and 31% year-on-year, respectively.
Its first half net revenue and gross profit were VND4,614 billion ($197 million) and VND1,847 billion ($78.9 million), respectively. Its January-June profit before tax decreased 4% year-on-year to VND2,641 billion ($112.8 million).