Five die in wall collapse in Binh Dinh
Fri, September 16, 2022 | 6:55 pm GTM+7
The collapse of a wall in Binh Dinh province's Nhon Hoa Industrial Park, which killed five people and injured six others on Thursday, was due to mistakes in construction and whirlwinds.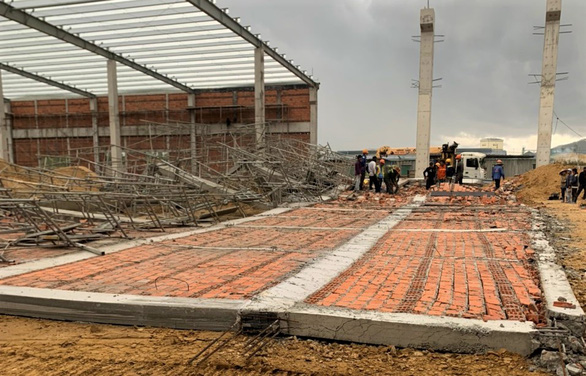 Colonel Huynh Bao Nguyen, deputy chief of the south-central province's police, announced the reasons for the disaster Friday, while checking the site.
According to initial investigations, the construction did not follow the design as the 10-meter-high wall was built before the connection of pillars. Six injured people are under treatment at Binh Dinh General Hospital, Nguyen added.
Phan Viet Hung, vice head of the Binh Dinh economic zone management board, added that amid heavy rain, whirlwinds, and yet-to-finished mortar, the accident was due to mistakes during construction, not the design. He also stressed that relevant authorities would need to further probe the case.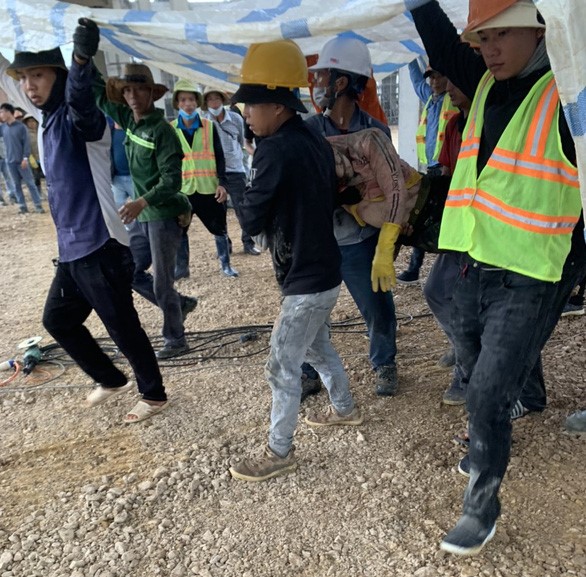 The wall is part of construction of a shrimp-processing factory, which began two months ago. The investor is a Taiwanese firm. It leased three hectares of land for the plant from 2020. The main contractor and sub-contractor are based in Ho Chi Minh City.
Nhon Hoa Industrial Park was launched in 2009 and covers about 300 hectares. It is now home to about 50 domestic and foreign-backed businesses.