Former education minister faces disciplinary action
Thu, September 8, 2022 | 11:55 pm GTM+7
Violations by Phung Xuan Nha, former Minister of Education and Training, led to the risk of loss and waste of state assets as well as society's resources, warranting disciplinary action.
The Central Inspection Committee announced this conclusion Thursday.
Nha is now deputy head of the Central Propaganda and Training Commission and a former Party Central Committee member.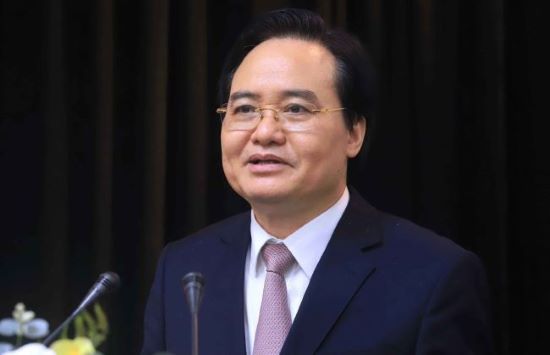 According to the inspection committee, Party leaders of the Ministry of Education and Training showed a lack of responsibility and loose leadership in letting the ministry and a number of entities and individuals violate the Party's regulations and the State's laws on personnel affairs, policy-making, public investment, textbook publishing and national high school graduation exams in 2018 and 2021. Some cadres and Party members were disciplined or prosecuted for criminal offences.
The responsibility for the violations rests with Party leaders of the education ministry - former minister Nha, former deputy minister Nguyen Huu Do and several department leaders, the committee said.
The inspection committee concluded that the violations and shortcomings had affected implementation of the Party's resolutions on education and training and led to risks of great losses and waste of state assets and the society's resources.
"These caused frustration among the people and adversely affected the reputation of the Party organizations in the education sector to the extent that they must face disciplinary action."
On Thursday, the inspection committee also proposed that relevant authorities discipline two top leaders of Hai Duong province: Pham Xuan Thang, a Party Central Committee member, chief of Hai Duong's Party Committee and Chairman of the provincial People's Council; and Trieu The Hung, deputy Party chief of Hai Duong and chairman of the northern province.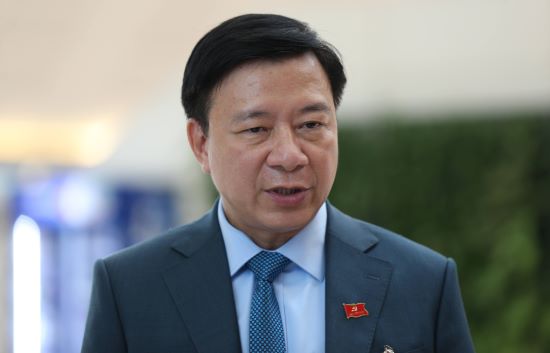 At a meeting in August, the inspection committee concluded that Party leaders of the Hai Duong People's Committee had violated the principle of democratic centralism and working regulations, and lacked inspection and supervision.
"They let the people's committee, a number of organizations and individuals violate the Party's regulations and the State's laws on pandemic prevention and fighting, especially in directing the signing of contracts, creating favorable conditions for Viet A Company to exclusively sell test kits and participate in testing against regulations."
Mistakes also occurred in the procurement of medical equipment, biological products and testing chemicals; drug supply; spending on preventing and fighting the pandemic; and renovating and repairing of medical facilities.
Several corrupt officials were detained and prosecuted for their violations.
Phan Quoc Viet, CEO of Viet A Company, was arrested in December 2021. He then admitted he had inflated the price of a Covid-19 test kit by 45% and given huge bribes to corporate partners and leaders of provincial and city centers for disease control nationwide, asking them to distribute and use Covid-19 test kits provided by his company.