Four rings trafficking people to Cambodia detected: An Giang police
Tue, August 23, 2022 | 3:15 pm GTM+7
The testimony of 40 victims who escaped from a Cambodian casino has helped An Giang province police detect four associated human trafficking rings.
"These rings operate in many provinces and cities, connecting with accomplices in Cambodia to bring Vietnamese people into Cambodian casinos to work illegally," said Colonel Dinh Van Noi, An Giang Police chief, said Tuesday.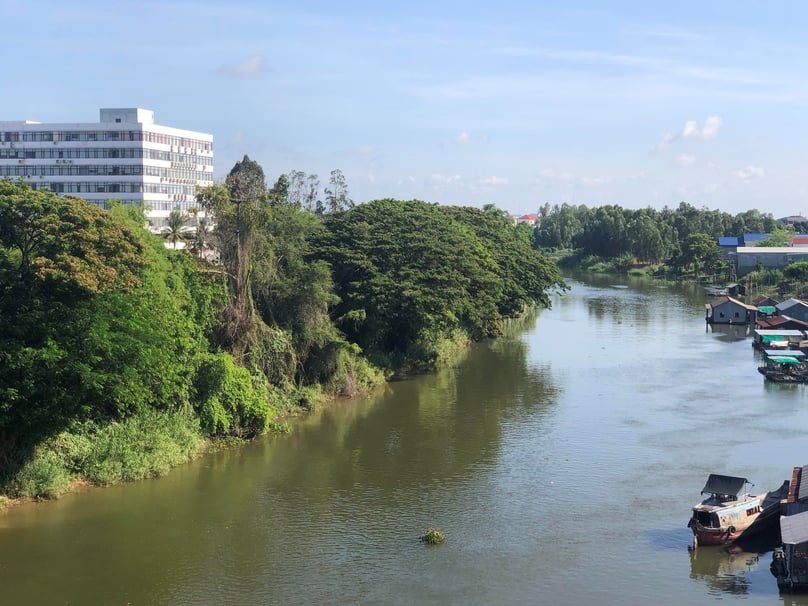 An Giang Provincial Police is coordinating with other provinces and cities to investigate the four human trafficking rings.
"Cambodia is also actively cooperating with us in clarifying acts of human trafficking, forcing Vietnamese workers to work overtime, not paying wages, showing signs of torture etc., thereby ensuring the rights of Vietnamese citizens are protected," Doi added.
Cambodian police are coordinating with the An Giang Public Security Department and other functional agencies to return the remaining 11 citizens through diplomatic channels.
Previously, according to Cambodian media, about 50 Vietnamese workers had rushed out of the casino, swimming across the river that marks the border between the two countries. Eleven were caught while one drowned.
Last Thursday, authorities in An Giang recorded 40 survivors in the Vietnamese province from the fleeing group. The body of the drowned person was found later and identified as a 16-year-old boy.
Cambodia's Kandal province which borders An Giang has a total of eight casinos, with one suspended due to Covid-19 while the rest remain active, employing many Vietnamese and other foreign workers.
The Golden Phoenix casino in Sampeou Poun commune, Kaoh Thom district, where the 50 Vietnamese people tried to escape on August 18 is among the eight.
The victims said that through social networks and acquaintances, they were lured to Cambodia to work, with the promise of "light work, high salary". However, when they arrived in the casino, they were "very shocked" due to the work and actual payment.
Every day, they claimed they were forced to go online to cheat others into depositing money and gambling online. If they failed to fulfill the assignment they would be beaten, have their salaries deducted or not paid, or be sold to another casino. To escape, they had to contact their families for ransoms.
The Investigative Agency of An Giang Police on Monday detained Nguyen Thi Le and Le Van Danh for the act of organizing illegal exists from Vietnam.
On the same day, Cambodian authorities inspected the Golden Phoenix casino where a Chinese casino manager admitted to forced labor.
In addition, Cambodia is conducting a nationwide review of all foreigners living in the country, focusing on finding nationals who are victims of human traffickers.