Hanoi attracts $992 mln in nine-month FDI
Fri, September 23, 2022 | 3:19 pm GTM+7
Hanoi attracted $992.4 million in foreign direct investment in the year to September 20, up 15% year-on-year.
The figure included $141.3 million from 226 newly-registered projects, while the rest was additional capital for existing projects and capital contribution for stake acquisitions, according to the municipal Department of Planning and Investment
Major investors in Hanoi were Asian ones, namely Japan, South Korea, and Singapore. Europe and the U.S. accounted for less than 10% of the registered capital, said Nguyen Ngoc Tu, deputy director of the department.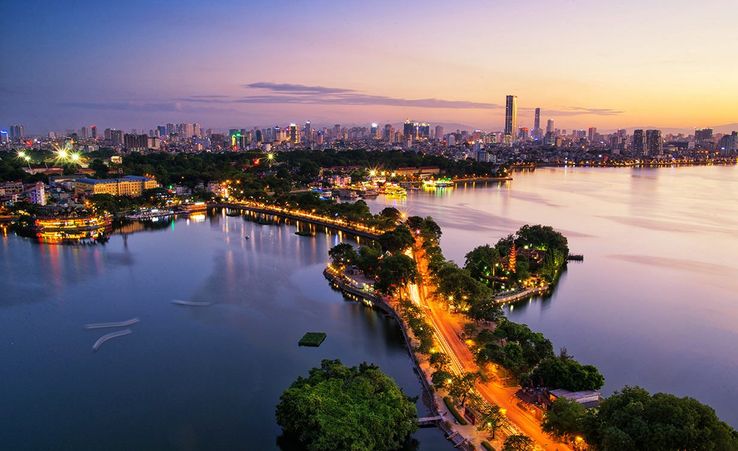 Hanoi is a leading locality in terms of FDI attraction thanks to its geographical location, developed traffic infrastructure, and strong workforce, he noted.
However, efficiency of FDI in Hanoi remains lackluster, Tu stressed. Foreign investments mainly focus on low-tech sectors to utilize affordable labor costs and other incentives like apparel, footwear, wood processing, and assembling of electronics, automobiles and motorbikes.
He added that such investments are small-scale, and have yet to strongly connect with other sectors nor have spillover effects in terms of technology.
Hanoi lured $1.5 billion of registered FDI last year, including $238 million in 264 newly-registered projects, $813 million of additional capital for existing projects, and $448 million of capital contribution for stake acquititions.
Per the Vietnam Chamber of Commerce and Industry's Provincial Competitiveness Index (PCI) 2021, Hanoi was in 10th position, the fourth consecutive time the capital reached the top 10. Quang Ninh, Hai Phong and Dong Thap were in the top three.
The PCI, which rates 63 localities' economic management and business environment, aims to boost growth of the private sector.