Hung Hai Group plans battery, hydrogen factories in Ba Ria-Vung Tau
Mon, September 12, 2022 | 3:35 pm GTM+7
Hung Hai Group, a major Vietnamese business involving infrastructure development and renewable energy, wants to build a battery plant and hydrogen generation factory in Chau Duc district, Ba Ria-Vung Tau province.
The group made the suggestion to Ba Ria-Vung Tau People's Committee at a working session late last week. The two projects may cover nearly 3,000 hectares in the southern coastal province.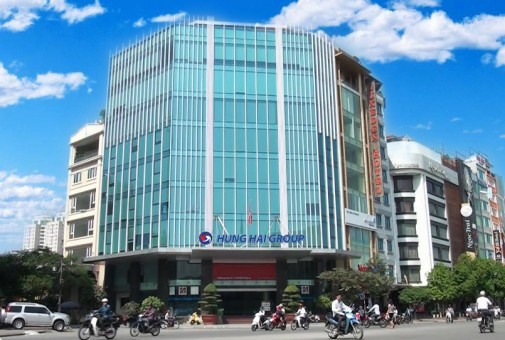 Hung Hai plans to build a battery plant with 18 production lines. It may have a size of 400 hectares in the first phase and then expand to 2,000 hectares in the second.
The 500-hectare hydrogen factory's output is set to continue into ammonia production, with a designed capacity of 200,000 tons a year.
The corporation is committed to applying eco-friendly methods in production.
Besides, Hung Hai Group chairman Tran Dinh Hai suggested planning for Hung Hai 1 and Hung Hai 2 industrial-urban zones and Hung Hai 3 urban area.
In reply, Ba Ria-Vung Tau Vice Chairman Nguyen Cong Vinh asked Hung Hai Group to update their proposals per the opinions of local authorities and then submit to the People's Committee, so the projects could be added to the provincial planning.
Hung Hai is the developer of many hydropower projects, including Nam Na 1, Nam Na 2, Nam Na 3 in Lai Chau province, northern Vietnam. It is also the builder of many key road and bridge projects in Lai Chau and Dien Bien provinces.
Most recently, the firm has focused on renewable energy. In the central province of Quang Tri, it was approved to study a project of floating solar power on Bao Dai Lake, covering 92 hectares. It also sought permission to study a wind power project, worth VND20,000 billion ($850.2 million), with a capacity of 480 megawatts, in the central province.
The business is also investing in five solar power projects, namely Loc Ninh 1, 2, 3, 4, 5, in the southern province of Binh Phuoc. Notably, the firm has constructed a transmission line and a transformation station to connect those projects to the national grid. The 30-kilometer line had a total investment of VND1,200 billion ($51 million).