JICA urges Vietnam to enhance human resources development
Wed, August 31, 2022 | 5:04 pm GTM+7
Vietnam needs to improve education and training for the labor workforce to increase productivity and boost the country's competitiveness for global integration, Japan International Cooperation Agency (JICA) said.
The Japanese agency made the recommendation in its new report "Data Collection Survey and Situation Analysis on Industrial Human Resources Development in Vietnam 2022". The survey was made between September 2021 and May 2022 in coordination with B&Company Vietnam.
"Improving worker skills and providing conditions for Vietnamese workers to engage in the global human resource supply chain is a pressing issue that will necessitate significant changes in the Vietnamese human resources system," it said.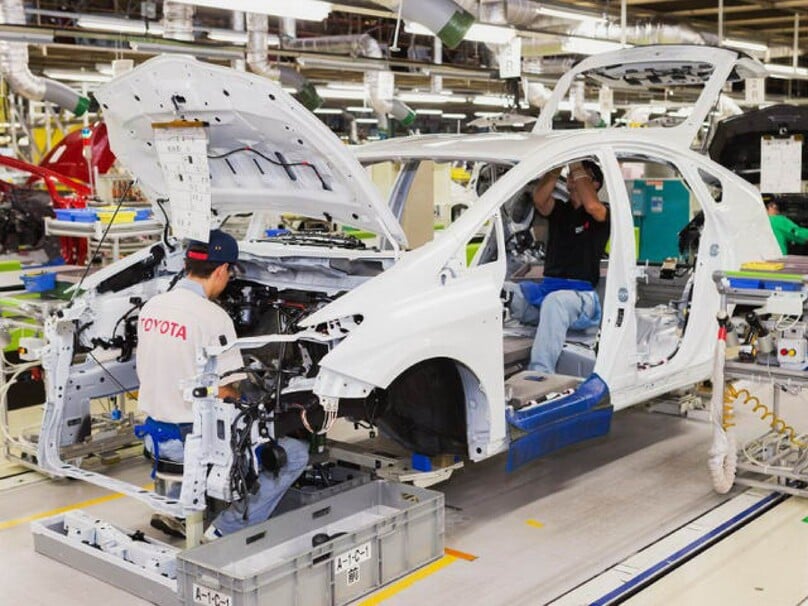 The agency noted that in industries requiring highly qualified employees, Chinese and Thai workers dominate Vietnamese. Japanese enterprises tend to expand business in China in such fields as research and manufacturing, production of high-value products, and logistics. These areas provide workers with higher incomes. Meanwhile, Vietnam is more attractive to Japanese firms in retail and mass production.
The survey shows that Chinese workers at Japanese companies enjoy the highest salary of $493 per month, followed by Thai and Malaysian employees with $446 and $414, respectively. Meanwhile, those for Vietnamese and Filipino personnel at Japanese companies are the same at $236, just higher than their Cambodian, Lao, and Myanmar peers. The level for Vietnam and the Philippines is less than half for China and Thailand.
As for the future directions for JICA's cooperation in human resources development support to Vietnam, the report listed nine areas of priority.
They include enhancing the supply of high-quality human resources; supplying skilled personnel for emerging jobs towards future economy and green development trends; improving education quality towards international standards; and enhancing skills that match supply-demand rules.
The other priorities are cost-effectiveness and quality relevance for learners; to increase quality and scale of skilled labor force aligned with market demand and demand for industrialization; to re-train adults provide support for life-long learning; social security and labor rights; to ensure quality basic education.
Regarding human resources development support at the provincial level, the JICA study said the agency targets six names - Hanoi and Hai Phong in the north, Danang in the central region, and Dong Nai, Ho Chi Minh City, and Can Tho in the south.
JICA said Japan's FDI inflows to Vietnam have gradually rose despite global fluctuations, and the East Asian country ranks among the top three FDI sources in Vietnam.
"From the evaluation of Japanese companies, human resources in Vietnam still mostly compete on HR cost but not on quality. However, rising HR cost is increasing pressure for many Japanese enterprises in Vietnam.
"Besides, under the effects of global value chain shifting and the U.S.-China trade tension, the demand of laborers working in Japanese companies will increase, along with a requirement for higher skilled laborers," the study wrote.