Kurz Group to help attract new German investors to Vietnam
Wed, August 31, 2022 | 2:28 pm GTM+7
Kurz Group, a major German player in hot-stamping and thin film technology, has promised to help German companies network with Vietnam's Binh Dinh province where Kurz is building a $40-million plant.
Kurz Group's senior vice president Andreas Hirschfelder mentioned this in his meeting with authorities of the central province Monday. He added many Kurz experts are set to come to work at the facility in the Vietnam-Singapore Industrial Park Binh Dinh in Nhon Hoi Economic Zone.
The German major expects the 12-hectare production site to start operations by the third quarter of 2023. The project's first phase is designed to supply 15 million square meters of hi-tech film and coating products a year.
Provincial Party chief Ho Quoc Dung pledged that Binh Dinh authorities would fully support Kurz Group in developing the major project as scheduled.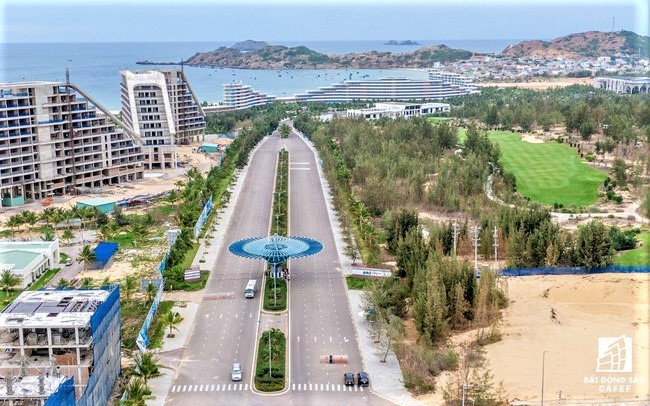 Kurz broke ground on the project this May, saying technologies and standards for the new plant are of the same levels as the German group's 12 operational production sites worldwide.
The facility is the fourth German-invested project in the central province. Kurz also looks to expand the project's investment to $100 million later.
Coatings manufactured by Kurz are applied to carrier foils and used for a wide variety of products, including automotive components, cell phones, TVs, washing machines, furniture, packaging, books, textiles, bottle labels, and bank cards, according to the German major.